What Property Can I Keep When Applying for Medicaid?
California seniors, and those assisting them, need to plan ahead
on April 20, 2018
Updated on February 8, 2021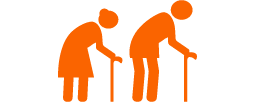 Medicaid is a government program that covers certain medical or medically necessary costs for citizens living on low income. In California, the program is called Medi-Cal. Medi-Cal programs for seniors fund much of the costs of Californians' nursing home and in-home care costs—monthly costs that average between $6,000 and $7,000 in California.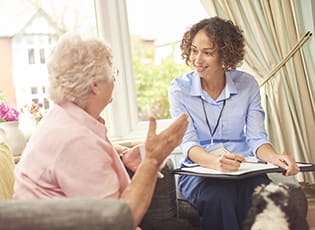 Coverage under Medi-Cal is limited to those with assets of $2,000 or less ($3,000 for couples). Because of the limited assets allowed for coverage and the high senior care costs, Medicaid planning has developed—proof is in the fact that approximately two-thirds of Californian nursing home residents receive help through Medi-Cal.
Although a recipient can only own $2,000 in assets, there are some assets that are exempt—meaning these assets are not counted when calculating the asset total. Non-exempt assets will generally include all available cash assets like checking, saving and investment accounts. Although Medicaid planning can be complicated, identifying exempt assets is typically one of the first places to start when planning for Medicaid.
The house is exempt
This applies to any residence owned by the applicant or recipient. Recipients can own up to $750,000 in home equity (an amount subject to change often), clearly making the residence the most significant exempt asset. If a recipient owns a smaller home, Medicaid rules provide ways for the recipient to purchase a larger home that is allowable under the Medicaid rules.
Funeral and burial planning
Seniors who are estate planning often want to save their loved ones from the expense of a funeral. They will set aside money for their funeral expenses or request those expenses be paid from their estate. With this exemption, applicants can cover some of the funeral costs and reduce their asset total. Medicaid rules allow recipients to purchase a pre-paid burial fund up to a maximum of $1,500 and another $1,500 in other contracted funeral expenses.
Other exempt assets
There are many other exempt assets—some are subject to specific Medicaid rules, particularly as to maximum-allowable value. Some of these other exempt assets include:
One motor vehicle
Personal affects
Jewelry ($100 maximum value for individuals, exempt for couples)
Household goods and furnishings
Life insurance policy up to $1,500 face value
Other exemptions apply toward business property, if applicant can prove necessary
In some cases, income received through an IRA, KEOGH or other work-related pension will be exempt if the account is in pay-out status. However these funds will be included as income and count toward the income limit.
Community Spouse Resource Allowance
If the applicant is married, and the spouse will not apply for Medicaid, the spouse can own assets above and beyond the $2,000 limit. Medi-Cal calls this a "Community Spouse Resource Allowance." Currently, the resource allowance for the community spouse is approximately $120,000 in California (often subject to increase). In some cases, Medi-Cal rules allow the community spouse to petition the state for an increase in the allowance amount.
Turn non-exempt assets into exempt
Once a Medicaid applicant understands the difference between exempt assets and non-exempt assets, they can begin to develop planning methods to turn their non-exempt assets into assets exempt from Medicaid asset limits. Some ways to do this include:
Pay off medical bills
Pay off debts
Pay off mortgage or liens
Pay for home repairs
Pay for home improvements, including senior-accessibility improvements like ramps and grab bars
Buy home furnishings
Buy clothes
Pay for vehicle repairs
Purchase funeral and burial plans
These are just some of the common methods for reducing non-exempt assets—which is only one method of many in an overall estate plan. Although it appears simple, applicants should be cautious making these decisions on their own. Whether to turn assets into exempt assets should be made in consultation with an experienced southern California elder law attorney. The attorney can evaluate the planning methods available to you and help you make the best decisions for your Medicaid planning.
For more information on this area, see our overview of elder law and estate planning.
Other Featured Articles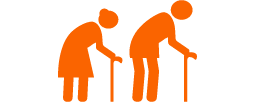 Elder Law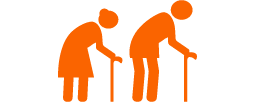 Elder Law