Assisted Suicide and the Law in Colorado
A legal overview for preparing to choose the end of your life
on August 1, 2019
Updated on February 8, 2021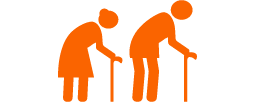 As we are mortal, death is an inevitability of life. While the lucky ones do so comfortably and surrounded by loved ones, others experience a far less bearable end. To combat this pain, the Colorado legislature passed the End-of-Life Options Act in 2016.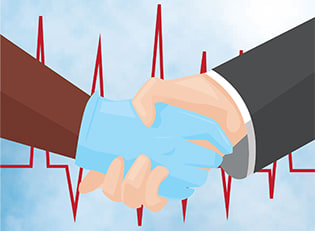 One of the legal hurdles of medication-assisted suicide is the threat of criminal prosecution, but the Colorado law gets rid of this liability and allows doctors to prescribe the medications that will safely and comfortably end a patient's life.
Not just anyone can qualify for this end-of-life care. To request a prescription in Colorado, a patient must be:
at least 18 years old
a state resident
mentally sound and capable of making and communicating health care decisions
diagnosed with a terminal disease that has a life expectancy of less than six months.
If a patient meets the requirements, they are eligible to receive life-ending medication. But that's not the end of it. They must fulfill several other requirements—most of them safeguards to ensure patients have an earnest need to end their life.
A patent must make two verbal requests to their physician that are at least 15 days apart. Then they must give a written request, signed in front of two qualified adult witnesses. A patient needs two doctors to confirm the diagnosis and prognosis, and that the patient is capable of making medical decisions. The patient must likewise undergo a psychological examination to determine their judgment is sound.
In addition, the prescribing doctor needs to make several declarations:
the patient is not being coerced
they have informed the patient of the alternatives, including pain-management schemes
they have asked the patient to inform their family of their decision
they have offered a patient the opportunity to withdraw their request
the patient is able to use the medication under their own power
This last point is an important distinction from the physician-assisted suicide of other countries and states. In Colorado, a doctor or other person who administers the lethal medication may face criminal charges. For more information about the requirements, including the forms, visit the Colorado Department of Public Health and Environment (CDPHE).
In 2017, 69 patients were prescribed aid-in-dying medication and 50 of them filled the prescriptions. The CDPHE reported that 56 of those 69 patients died, and the cause of deaths was not reported.
The requirements of the law are strict, but there are further legal considerations at the end of one's life. Settling the estate and any and all affairs must be attended to or families can be saddled with immense debt and huge stressors on top of losing a loved one. Make sure that you contact an experienced and reputable attorney in estate planning and/or elder law, who can help you and your family through this process to be certain that everything is handled efficiently and effectively.
For more information on this area, see our overview of elder law and estate planning.
Other Featured Articles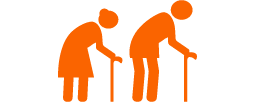 Elder Law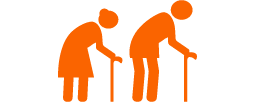 Elder Law