About Benjy Schirm, J.D.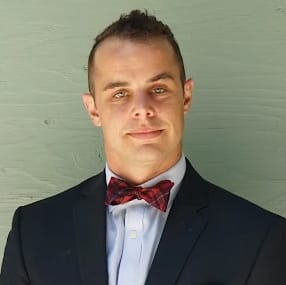 Benjy Schirm, J.D.
Articles written
147
Benjy Schirm is a storyteller, writer and advocate. He attended the University of Iowa as an undergrad, worked as a theater artist, and went on to earn a J.D. from Western Michigan University so he could take his storytelling from the stage to the courtroom. He has contributed to legal publications in Minnesota, and is a North Star Lawyer, full-time public defender serving Rice County, and on the 4th District Ethics Committee as an investigator.
Articles written by Benjy Schirm, J.D.
Another legal avenue in the civil court system for survivors of sexual abuse and harassment
Sexual harassment and abuse have been on the front page for months. In the wave created by the #MeToo movement, more light has been shed on top level executives, politicians, celebrities, clergy and others who are alleged to have perpetrated alarming acts. With the allegations often surrounding repeated offenses, as opposed to isolated incidents, scrutiny has likewise turned to systemic problems. What can these scores of victims do to achieve the justice they deserve? Criminal charges are one …
The future of pot's intellectual property rights in California
Recreational marijuana is a huge industry, and—as more states legalize—it's only getting larger.  According to Richard H. Close, a cannabis attorney in Santa Monica, it is projected that this is a $50 billion per-year industry in cannabis products in 2018, and even leveraging a small amount of the marijuana industry could pay off handsomely for any investors and cannabis businesses. On Jan. 1, 2018, most of California was opened to recreational sales of marijuana use within the cannabis …
How employers can comply with the law
In today's 24-hour news cycle, information is available at the touch of a button. It's revolutionized the way businesses operate—how they find customers, and maximize profits while minimizing expenditures. This lightning fast market comes with regulations that may take smaller businesses by surprise, however. Case in point? The new Sick and Safe Time ordinance, passed in July 2017 by the city of Minneapolis. Leonard B. Segal, an employment attorney at Seiler Schindel Segal, stated on a …
Rather than raising rent, landlords would be better off with a more cooperative approach
Northern California had a rough year. Torrential rainfall led to mudslides, flooding, and the devastation of homes and valuable infrastructure. That was followed by heat waves that dried out wine country, led to wildfires, and the exposed topsoil caused more flooding and mudslides. And all that led to even deeper problems in the housing and rental market. Most of the residents and owners of these properties had inadequate insurance to cover the claims, and are now displaced with no affordable …
A glaring problem, and a solution
"Forty thousand people get wages stolen from them each year," said Tim Mahoney, a Minnesota representative, at a round table on wage theft in Minnesota in April 2017. Many of us don't realize the seemingly insignificant ways in which employers can take advantage of their workers each payday. Often these minor thefts go unchecked and unpunished. It can happen to anyone, but wage theft primarily happens to employees working in minimum wage jobs, or those working for businesses that close …
How to overcome the backlog and successfully seek justice
IIn 2016, reports of elder abuse swelled in Minnesota—at least partly due to a then-new Adult Abuse Reporting Center (MAARC)—to the extent that the Office of Health Facility Complaints received 25,226 maltreatment allegations. That's compared to roughly 4,000 in 2010. If the reports are to be believed, thousands of vulnerable elderly Minnesotans are beaten, sexually abused, assaulted, and suffer financial abuse, neglect or emotional abuse every year. And even worse: 97 percent of these …
For now, it's humans; but it may soon be the car manufacturers
Imagine if, one morning on the way to work, you stop in a queue of cars at a red light. Suddenly a car from behind slams into you. When you gather yourself and confront the other driver, you're surprised to see the seat empty and, instead, see passengers in the back seat of a self-driving vehicle. Who pays for the damage and injuries? Who is at fault? As self-driving cars become more prolifically available, several legal issues arise. "It's too early to tell if these cars will make it …
Under new state laws, yes
To say drone use is trendy is an understatement. As of 2018, the Federal Aviation Administration (FAA) reported over 1 million drone registrations, including 878,000 hobbyist drones and 122,000 public and commercial drones. As the number of unmanned flying crafts has grown, so too has the number of incidents: In 2015, a government official crashed his buddy's drone into the White House lawn. In New Hampshire, a wedding guest was struck in the head by an errant drone and sued for damages from …
Civil forfeiture law in Minnesota
In 2016, Minnesota's police seized property worth $7.4 million from Minnesotans and out-of-state residents. These gains were legally taken from citizens through civil asset forfeiture, and have been a steady stream of income for the state at no less than $6.7 million per year. This money comes directly from taxpayers—at times, without any related criminal charges or criminal activity; it doesn't have to be contraband. It affects thousands of Minnesotans each year. How is this …
The city has the strictest curfew laws in the country. Here's what you should know
Curfew laws have been around in the United States since before the Civil War. They were intended to control populations, punish groups and protect citizens in times of war. There was a sharp rise in communities enforcing curfew laws among juveniles in the 1990s, mostly to quell concerns about violent crime and victimization. In Baltimore, Maryland after the riots in 2014, the city enacted strict curfews on juveniles and minors that are still in place and being enforced by law enforcement today. …
Find top lawyers with confidence
The Super Lawyers patented selection process is peer influenced and research driven, selecting the top 5% of attorneys to the Super Lawyers lists each year. We know lawyers and make it easy to connect with them.
Find a lawyer near you