About Benjy Schirm, J.D.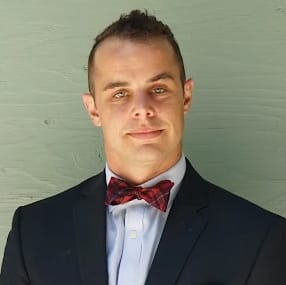 Benjy Schirm, J.D.
Articles written
147
Benjy Schirm is a storyteller, writer and advocate. He attended the University of Iowa as an undergrad, worked as a theater artist, and went on to earn a J.D. from Western Michigan University so he could take his storytelling from the stage to the courtroom. He has contributed to legal publications in Minnesota, and is a North Star Lawyer, full-time public defender serving Rice County, and on the 4th District Ethics Committee as an investigator.
Articles written by Benjy Schirm, J.D.
What can be done when you're a victim of catfishing in California?
As the digital world explodes, people continue to derive a great deal of pleasure from the internet, and spend a large portion of their leisure time on it. Unfortunately, there are those that have begun to impersonate others online in order to foster relationships. Catfishing, as it's been called, has become a real problem for many unwitting victims—leading to heartbreak, monetary loss and sometimes even suicide. With the proliferation of online dating and social networking, many people are …
Georgia has created safety nets for its health crisis victims
In 2016, the Center for Disease Control (CDC) labeled Georgia as the fourth "most sexually diseased" state in the nation. Its studies show that one in every 51 Georgians will contract HIV during their lifetime, making it the second-worst state for risk of infection. Nationwide, the CDC reports, half of gay black men and a quarter of gay Latino men will contract HIV/aids if infection rates stay the same. And with the proliferation of dating apps like Tinder and Grindr, the numbers may get …
Explaining the lender systems for posting bail and getting out of jail
Getting arrested and accused of a crime is not only an intensely stressful and scary experience, but a potentially confusing one, too. A lot of procedural information comes in rapid fire succession as someone is processed. And some of it deals with the most pressing concern: How to get out of jail. In Maryland, arrestees are met by a judicial commissioner. It is their job to determine if the person who was arrested should stay in jail, be let out on a bail, or be let out on their word. These …
Privacy rights in the age of automation and convenience
Every American has the fundamental right to privacy in his or her own home—freedom from unreasonable searches and seizures—as dictated by the Fourth Amendment to the Bill of Rights and upheld by the Supreme Court. Yet as we venture into the worlds of smart phones and home automation, are we unwittingly giving up these freedoms and personal data to Big Data and the conveniences it provides? In 2017, Amazon estimated that 35.6 million Americans would use voice-activated systems like its …
The first steps in the criminal justice system in Michigan
Your phone rings in the middle of the night. You answer. "I'm in jail. I was arrested." In hushed tones, you try to understand what has befallen your loved one, then the call is over. What now? The next steps vary dependent on what is being alleged, but the process is similar and knowing the first steps may save you or your loved ones time, effort and money. Bail & Arraignment Depending on the offense and the facility they're calling from, you may be able to bail them out …
Who wins in the pound-for-pound legal battle with our favorite New Year's resolution?
As we roll into the holidays on a buffet of sweets and heaping dinners, we often find ourselves staring back at the choices we've made over the past year and realize that some of those choices have stuck around—literally. Health clubs, crossfit gyms, fitness centers and yoga studios all know that the biggest time of the year—their "black Friday"—is January 1. But when droves of people arrive at gyms, they are ostensibly greeted with a piece of paper full of legal gobbledygook. What …
How to create a trust or estate plan for your pet in Minnesota
Today on your drive home from work, what if the unimaginable happens? Your car skids off the road and smashes into a guardrail; the next thing you know, you are rushed into surgery at the hospital. Meanwhile, your beloved pet faithfully waits at home by the door, whining as the sun goes down and wondering why his best friend hasn't come home. To say that pets are family members doesn't quite encompass the depth of feeling that comes with loving and cherishing a furry, feathery, or scaly …
Find top lawyers with confidence
The Super Lawyers patented selection process is peer influenced and research driven, selecting the top 5% of attorneys to the Super Lawyers lists each year. We know lawyers and make it easy to connect with them.
Find a lawyer near you