Nursing Home Care in the Age of COVID-19
What senior Floridians need to know
on June 1, 2020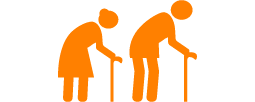 With all the other challenges facing aging Americans, a deadly new one was added this year: a highly contagious virus, especially risky for seniors.
When visitors were banned at Florida nursing homes because of COVID-19, family members panicked. Would their elderly loved ones become lonely? Would they catch the virus from others? 
But Jill Ginsberg, an elder law attorney at Ginsberg Shulman in Fort Lauderdale, believes it was the right thing to do.
"You had some lawyers of the mindset that this was terrible," she says. "But it was a smart move. You don't want to go in there and get these people sick."
In normal circumstances, nursing home residents generally have the right to have visitors, communicate with others, and leave the facility, says Ginsberg. Only residents in memory care units are restricted. 
But that changed after COVID-19 surfaced in a Washington state nursing home, ultimately resulting in 37 deaths. Many nursing homes began voluntarily limiting visitors. The Centers for Medicare and Medicaid Services issued nationwide rules restricting visitors and canceling group activities and communal meals. 
On March 15, Gov. Ron DeSantis ordered the lockdown on Florida nursing homes. At the time of publication, it was unknown when that ban would be lifted.
No surprise that the order caused a host of other legal issues, such as the handling of documents naming health care surrogates and power of attorneys, as well as living wills containing do-not-resuscitate orders.
By law, notaries and witnesses must see clients in person, or a guardian may represent the client, but a judge must rule on that. When the courts closed, judges were forced to make emergency rulings via Zoom meetings. As for signing, "it's been resolved somewhat," Ginsberg says. "The new protocol for doing this is what we're calling parking lot document execution. Notaries, witnesses and clients drive in, they stay in their car with the windows open, and the lawyers sit at a table—everyone wearing gloves and masks—and documents get passed and signed. They are put in a room for a day or two, then they get scanned and sent out."
Ginsberg doesn't expect a flurry of suits against nursing homes over visitation restrictions, since the governor ordered them. She's also not expecting them to be sued over shortages of masks and gloves. Everyone is taking their safety cues from federal agencies, Ginsberg says.
"The nursing homes are all being extremely careful," she says. "Most are trying to make do the best they can."