Can I Shelter Assets to Qualify for Medicaid?
Pooled trusts allow Georgia seniors to qualify
on August 1, 2019
Updated on February 8, 2021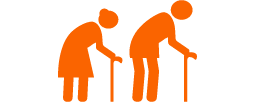 Planning for care later in life requires an understanding of the federal Medicaid program. In Georgia, Medicaid is administered by the Georgia Department of Community Health. Medicaid helps seniors and disabled individuals pay the costs of nursing home or in-home care—care that is very expensive. Annual costs for nursing home care in Georgia average $70,000.
To qualify for Medicaid coverage, individuals must reduce their non-exempt assets—which include cash, savings, and retirement—to an amount of $2,000 or less. Seniors with savings more than the asset limit are left with limited choices when trying to obtain Medicaid coverage: Pay all of their savings toward the cost of care until their savings are exhausted, or find an acceptable way to shelter at least a portion of those savings.
One of the few methods available for Georgia seniors to shelter assets while qualifying for Medicaid is a pooled trust. The "d4C trusts" are administered by certain non-profit organizations in Georgia and regulated by Georgia law.
What is a pooled trust?
If a Medicaid applicant has excess assets over the limit, or if a Medicaid recipient comes into some assets (like an inheritance or personal injury), a pooled trust will shelter those assets. The trust is irrevocable, meaning it can't be undone, and the assets invested cannot be returned. For this reason, the transfer into the trust will not disqualify a Medicaid applicant or recipient from Medicaid coverage. Individuals will have their own separate sub-accounts, but the nonprofit invests everybody's money the exact same way: as a pool.
Benefits of a pooled trust
The recipient can use the trust funds to supplement Medicaid coverage and pay for items or services not covered by Medicaid, including:
Specialized, medical equipment
Enhanced care or services
Companion services
Clothes
Transportation
Taking a vacation
Pooled trusts can make a difference in a Medicaid recipient's life style. An applicant could spend all their money on nursing home costs and still qualify for Medicaid, but then lose out on some extra quality of life. The pooled trust is a way to maintain some semblance of a quality of life.
Georgia can recover its costs from pooled trusts
Since there is a pay-back provision in the law, the transfer of funds into the trust is not subject to the Medicaid rule that requires a period of ineligibility for transfers within five years of application. This means Medicaid can recover some or all of its covered costs from the trust funds when the recipient passes away.  
Benefit to nonprofit charities
The nonprofit organizations that provide pooled trusts also provide other benefits to seniors and disabled citizens. A portion of the funds remaining when a Medicaid recipient passes away are paid to the nonprofit. Pooled trusts are a way to keep these charities going, and the nonprofits that provide pooled trusts benefit a lot of disabled people in Georgia. Much of the clientele is disabled, without trusts or savings.
If a senior or their loved ones are considering a pooled trust, they should contact an experienced Georgia elder law attorney to determine all the options available. For more information on this area, see our overview of elder law, estate planning and trusts.
Other Featured Articles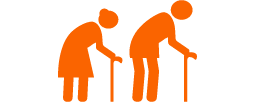 Elder Law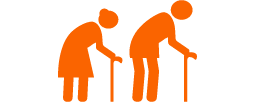 Elder Law