What Do Lawyers Look For in a Dog-Bite Case in Georgia?
And if you're a dog-bite victim, why it's better to contact an attorney sooner rather than later
on November 29, 2021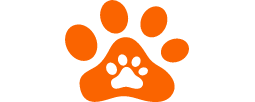 What do attorneys look for in a dog bite case? According to Lindsey S. Macon, who practices personal injury, including animal law, at McArthur Law Firm in Atlanta, the questions they ask are frequently about the circumstances surrounding the bite.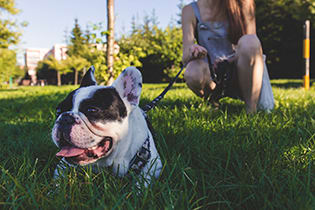 Did the incident take place in a private home or a public place? If the latter, was the dog on a leash? If the former, had the victim been invited in? What were the interactions with the animal immediately beforehand? "And we obviously need to know about the extent of the injuries and any treatment that the individual has had as a result of the injuries," Macon adds.
Red flags include whether the dog-bite victim had been trespassing on private property or any way the animal might have been provoked.
"Obviously, 'provoke' is a matter of interpretation," Macon says. "It's not going to defeat the case if the claim is, 'You provoked this dog because you walked up to it and petted it.'"
On the other hand, she adds, if you were warned, Hey, don't bring your child over to pet my dog, and you did it anyway, that's a problem. "So it really just depends on the circumstances that lead up to the injury," she says.
Statute of limitations in dog-bite cases is two years, she says, but it's always better to contact an attorney sooner rather than later. "It's just much easier to get notice out and collect evidence in the immediate aftermath," Macon says. Such evidence includes witness statements and open-records requests on the animal that caused the injury: Did it have a history of biting people, for example.
"And to the person who was injured, it's always good to record—whether it's through photographs, or journaling, or videos, or all of the above—what it was like to go through that experience. Because a year later, it's not going to be as fresh in your mind what you went through," Macon says. "We're always thinking as lawyers—'If we end up having to take this case before a jury, how can we convey what this person went through to people who've probably never experienced an animal attack?'—because it's not just the medical bills; it's a traumatic experience."
Only about 5% of personal injury cases make it before a jury, and dog bites are similar: Most cases settle.
In Macon's experience, it's common for plaintiff and defendant to know each other. "We see a lot of friends or family over at So-and-So's house for an event, or Saturday afternoon playtime," she says. "And that's where you see things like this happen."
And while being acquainted with the dog owner might give the bite victim pause before contacting an attorney—"I can't sue Phyllis!"—Macon doesn't think bringing in a lawyer makes the process any more contentious. Often it's the opposite.
"Honestly, sometimes family members and friends like it, because it takes the burden off them to be playing middleman between their insurance company and their family member or friend. Things can just be dealt with through the lawyer.
"There are folks who feel like they have homeowner's insurance for this reason. They will understand that they have to be named in lawsuits like this for their homeowner's insurance to cover the injuries, and they want the person to be treated and to receive compensation for their injuries. … They recognize that what happened was a terrible thing and that's why they have insurance."
And there's the inevitable danger in dealing with it yourself. "It's not infrequent for us to receive a call from somebody who has an injury," Macon says. "They got attacked at someone's house, that person provided their homeowner's insurance information or said, 'I will contact my homeowner's insurance and they'll reach out to you.' And a month down the road they're frustrated because they still haven't heard anything. And they have injuries and treatment and medical bills. And that's when they contact a lawyer. And for the same reasons that we discussed earlier, it's better to go ahead and get lawyers involved sooner rather than later."
Bottom line in these cases? "Dealing with insurance companies can be tricky," Macon says. "and it's always better to have a lawyer involved."
---
If you would like to learn more about this area of the law, please see our animal bites overview or reach out to a reputable animal bites attorney in Georgia
Other Featured Articles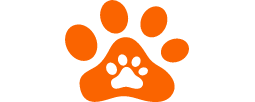 Animal Bites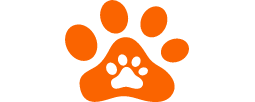 Animal Bites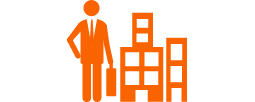 Employment Law - Employee