Financial Planning for Medicaid in Illinois
How to navigate the laws and ensure that nursing home care will be covered
on July 29, 2019
Updated on February 8, 2021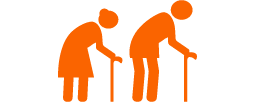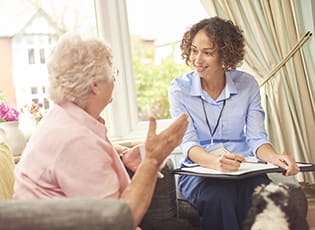 The cost of nursing home care continues to rise for the elderly. Costs vary by region and location, but annual costs for nursing home care in Illinois are around $70,000 as of 2018. About one-third of nursing home residents pay out of pocket for those costs. The remaining two-thirds of nursing home residents pay for their care through Medicaid. With so many people reliant on Medicaid to pay for care, it's likely you or a loved one will need to understand the rules of Medicaid—rules that are complex when it comes to determining how to qualify.
Who qualifies for Medicaid?
Medicaid assists low-income individuals, including many seniors. Medicaid assists seniors with housing costs, including in-home care and nursing home care. To be eligible for coverage for nursing or in-home care, seniors must demonstrate a need for the care or service by meeting certain income and asset limits. These limits change often.
As of 2018, to receive Medicaid coverage, Illinois residents are limited to:
$2,000 in assets
$16,643 in annual income
For married couples, the rules are more complex and depend on whether the spouse remains in the community or is also applying for Medicaid.
Be careful transferring assets
Applicants often get themselves in trouble by making decisions without consulting someone knowledgeable in Medicaid rules. One area for problems is the transfer of assets—especially if it appears the transfer was to gain eligibility.
Applicants are subject to a five-year look-back period for the transfer of any asset for less than fair market value. If the transfer does not comply with Medicaid rules, the applicant could be disqualified from coverage for a period of time.
Exempt assets
Some assets are exempt from being included in the calculations for Medicaid eligibility. If the senior owns their home, the value of the home can be excluded toward Medicaid eligibility. Equity up to an amount of $572,000 (which is subject to change) is exempt; anything over that amount will not be exempt.
Other assets that are considered exempt from being counted toward Medicaid eligibility, include:
Pre-paid burial and funeral arrangements
One vehicle
Household items
Personal effects
Planning for Medicaid
Seniors often have income or assets over and above the limits. However, methods have developed over the years to help seniors gain Medicaid eligibility. One method is to put money toward exempt assets.
Another method in Illinois is the pooled trust. A nonprofit invests the Medicaid recipient's excess funds—pooled with other recipients' funds. Medicaid recipients can use the trust funds to supplement Medicaid coverage and pay for items or services not covered by Medicaid, including:
Specialized, medical equipment
Enhanced care or services
Companion services
Clothes
Transportation
Even take a vacation
The transfer of funds into the trust is not subject to the Medicaid rule requiring a period of ineligibility for transfers within five years of application. This is because there is a "pay-back" provision in the law, meaning the state of Illinois can recover some or all of its covered costs when the recipient passes away.
The rules regarding assets, income and how to calculate Medicaid eligibility are complex and cannot be adequately summarized here. There are many planning strategies and hurdles to qualify for Medicaid. Anyone attempting to figure out the rules should first contact an experienced Illinois elder law attorney. For more information on this area, see our overview of elder law and estate planning.
Other Featured Articles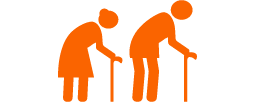 Elder Law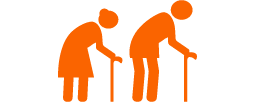 Elder Law