Revenge Porn and the Law
Illinois has made it a Class 4 felony
on November 22, 2017
Updated on June 11, 2020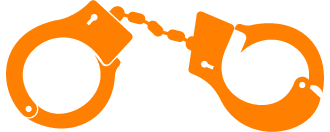 Thanks to Facebook, Instagram, Snapchat, Tinder and YouTube, we now have immediate access to taking and posting photos and videos, which can remain in cyberspace forever. Image sharing has reached into all corners of our lives, and 'sexting' (sharing text and images of a sexual nature) has now become a common form of relationship communication.
Most exchanges of this type are consensual and voluntary, and involve private images meant for the recipient's eyes alone. But what happens when a relationship sours and hostile feelings take its place?  This scenario has given rise to a wholly 21st century concept:  revenge porn.
Revenge porn, or sending or posting intimate images of someone without their consent, has become a way to avenge feelings of betrayal or abandonment. What can be particularly damaging to a victim of revenge porn is that once an image is released into cyberspace, it's all but impossible to retrieve it or make it disappear. Images sent confidentially can be transmitted to friends and strangers across the web, without the subject's consent or knowledge.
Until recently, this type of act, though damaging and intentional, was not considered a specific criminal violation. Many states have attempted to address revenge porn through creative interpretation of related statutes. In one New York case, the defendant was charged with aggravated harassment, dissemination of unlawful surveillance, and public display of offensive sexual material for sending pictures of his girlfriend to her employer and her sister. Although the judge found the behavior "reprehensible," the court held that it did not violate any criminal laws.
In Illinois, on June 1, 2015, the "non-consensual dissemination of private sexual images" became a class 4 felony, punishable by up to three years in prison and a $25,000 fine. Under the law, a violation is defined as the "intentional dissemination of an image of another identifiable person who is engaged in a sexual act or whose intimate parts are exposed," where the image was obtained under circumstances a reasonable person would understand was meant to remain private, and consent was not given for the dissemination.
The Illinois law has been praised by victim advocates for addressing the issue in a way that encompasses a range of harming behaviors. For example, it's not necessary that dissemination be via electronic means—it can include distributing a physical picture. In addition, the crime doesn't require proof of intent to cause harm, and it is not limited to the action of a spurned ex—it may include hackers or cyber-bullies.
To date, prosecution under this or similar statutes is reportedly limited. Chicago criminal defense attorney Stephen Richards states that while he's fielded a few calls from victims looking for information, he has yet to represent anyone who's been charged with this crime. "I have represented somebody who was charged under an earlier law based on surreptitious filming, rather than consensual, as in the newer law," he says. Richards anticipates, however, that there will be cases in the future: "I think Polk County is very busy, and this is something police are just not getting to right now. I think they're going to come."
If you are facing prosecution for revenge porn or other related crime, talk to a criminal defense attorney as soon as possible. For more information on this area of law, see our overviews of criminal defense and sex offenses.