The Kindness of Strangers
How Scott Dickens was changed by his experiences in Costa Rica  
Published in 2008 Kentucky Super Lawyers Magazine — August 2008

on April 17, 2009
It's hard for Scott Dickens to take off his lawyer hat, even in the sweltering heat of Quepos, Costa Rica. Dickens, who specializes in business and personal injury litigation and products liability at Louisville's Fultz Maddox Hovious & Dickens, found it difficult not to think of all the potential claims floating around the impoverished neighborhoods of Quepos when he arrived there in spring 2006.
"So many aspects of their way of life are below our standards in terms of safety," he says. "Everything from traffic laws to electrical codes. I was overwhelmed." In particular, Dickens worried about the method many locals use to heat their shower water—a small electrical device that attaches to the showerhead and plugs into a nearby outlet. Its nickname? The Widowmaker.
But Dickens wasn't in Costa Rica on business. He was there as part of a mission trip with a group of high school and middle school students, chaperones and pastors to help the citizens of Quepos complete the construction of a new church. For Dickens, that meant setting aside his legal instincts and throwing his back into tasks like installing drywall and insulation in the two-story church building.
He was surprised to find that despite their lower safety standards and lack of American comforts, the people of Quepos were hopeful, happy and remarkably generous. "They had so little, but they gave us the best of what they had," Dickens says. "Their best food, their best beds. They just really, literally gave us the shirts off their backs. That was just amazing. It was humbling."
Other Featured Articles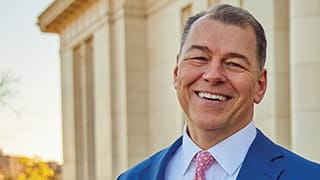 Providence Over Coincidence
Paul Sinclair's life and practice are guided by his LDS church principlesFeaturing Paul Sinclair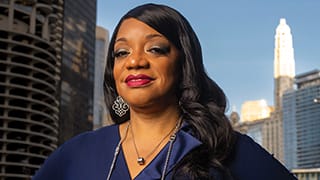 Faster, Harder, Stronger
Jeanne Gills honors her father in name, intellect and determination to uplift othersFeaturing Jeanne M. Gills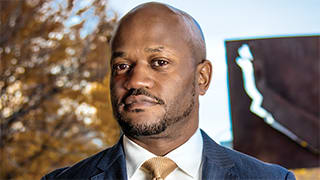 'They All Started Calling'
L. Chris Stewart never anticipated being a civil rights lawyer; now he's a face of the …Featuring L. Chris Stewart