Leveraging Your Legal Accolades
Super Lawyers Playbook
Achievements and accolades are referred to as third-party validations, and they can be extremely valuable marketing tools for attorneys.

In a world where consumers and referring attorneys have countless options to choose from, you need to make the strongest case for why you should be at the top of their list. Leveraging Your Legal Accolades will demonstrate how to spread the word about legal achievements to maximize your visibility.
Download this Playbook to learn about:
Importance of Achievements
Value of Self Promotion
Branding for Law Firms
Reputation Management
Marketing Tactics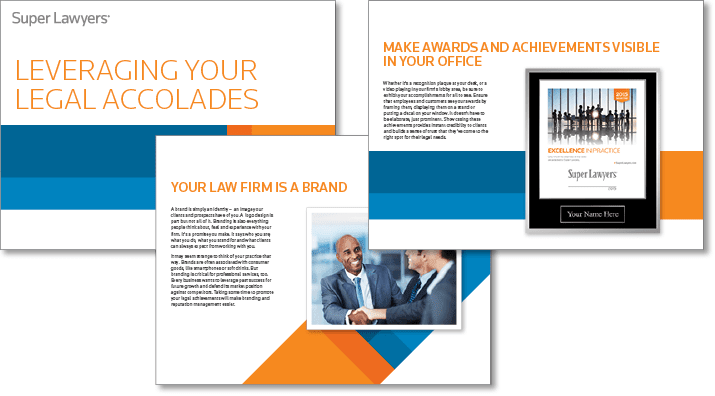 Get Your Free Copy of the Leveraging Your Legal Accolades Playbook.