Master the Art of Referrals
Super Lawyers Playbook
Building a referral network is one of the most profitable ways to strengthen a successful legal practice. A strong referral base is created over a period of time and is based on cultivating meaningful relationships with clients and other attorneys.

The fact of the matter is, even in today's fast-paced society, many of us still consider recommendations from people we know the most trustworthy. Master the Art of Referrals will provide concrete tactics on how to develop and maintain relationships with referral sources.
Download this playbook for 5 techniques to build your referral network:
Delivering high-quality customer service
Nurturing client relationships
Showcasing your expertise
Cultivating an attorney referral network
Diversifying your online properties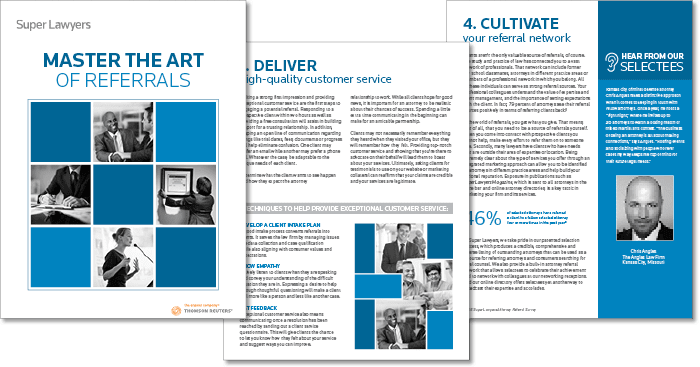 Get Your Free Copy of the Master the Art of Referrals Playbook.