The Alliance
Ashley Ward says it's her turn to pull up the next gen of Black women lawyers
Published in 2022 Maryland Super Lawyers Magazine

on December 17, 2021
When Maryland Circuit Court Judge Angela Eaves told her clerk Ashley Ward about a networking group she should join, Ward was wary. "Let's just say I'd done the networking thing before," she says. Ward had recently arrived back in Maryland after attending law school out of state and was feeling "out of sorts" on how to connect with other young lawyers after her clerkship.
"Judge Eaves said, 'Oh, they will just envelop you in this supportive cocoon,' and I was just like, 'Yeah, OK,'" Ward says. "But I went, and I came out of that first meeting thinking, 'This is something incredibly special.'"
Now a family litigation attorney at Cordell & Cordell, Ward says The Alliance of Black Women Attorneys of Maryland (ABWA), the state's first bar association developed for and by Black women, isn't just about business connections. "This is about creating lasting relationships," she says. "It's a place to ask questions. It's a place for a shared experience, for honesty, a place to be heard, and a place to continuously help cultivate deep talent from Black women lawyers."
It's also a place that helps inspire change and equality among the judiciary, something Ward finds particularly worthy and inspiring. "What makes me really feel a part of something is the judicial nominating committee, which is just an incredibly eye-opening thing to be a part of," she says. "It's an opportunity to see how much the state cares about minority bars, and to have a say in who's going to be sitting on that bench seeing our cases. It's a tangible element of change. I did lots of behind-the-scenes work on this committee, and it's really my baby."
Almost 10 years after her first meeting, Ward is now a member of ABWA's executive board. "Our core values remain steadfast—to advance and protect the interests of Black women attorneys—but now we do so with less of an insular focus, which was critical when we started," she says. "Generally, our role has been to support attorneys within our group, but now we've got strong enough roots in the community to take the message outward."
She adds: "I still sometimes catch myself thinking I'm a young attorney, but I've been in this game for 10 years now, and it's my turn. I'd like to pilot programming in the law schools," she says. "I was so caught up in trying to be that prototypical, cookie-cutter law student, but I simply wasn't. I was the first lawyer in my family, there weren't tons of Black law students, I didn't have the same experiences … and then after I graduated, I was just walking around blind and happy like, 'Well, I'm happy I got here, I guess.' I want to be able to reach those students, so they come out with connections, with someone who cares, and someone to be there when they realize in a panic, 'Oh. Basically nothing I learned in law school has anything to do with being a lawyer.'"
Other Featured Articles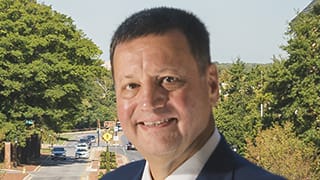 On the Wall for Justice
For Bruce Plaxen, it's about the law, his clients, and what's rightFeaturing Bruce M. Plaxen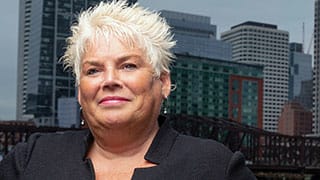 All Eyes On Her
Rosemary Scapicchio wins long-haul cases for Sean Ellis and othersFeaturing Rosemary Curran Scapicchio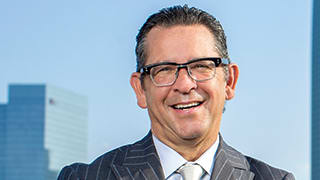 The Power of Positive Thinking
Joe White's personality can fill up a courtroomFeaturing Joe E. White, Jr.