Putting the "Pro" in Pro Bono
Michigan's top attorneys set the bar for helping others
Published in 2006 Michigan Super Lawyers Magazine — September 2006

on September 5, 2019
Most attorneys reluctantly acknowledge that their industry is better known for zealous advocacy than for altruism. But five of Michigan's most successful attorneys consider reaching beyond their bottom line to help others a crucial part of the job.
A Civil Approach
Deborah Gordon's passion for civil rights is palpable. While the Bloomfield Hills attorney has crafted a successful career defending those rights, these cases hold more than monetary value for her. And Gordon's firm periodically takes on cases at no charge when it perceives that a wrong needs correcting. "I feel like I'm helping people make the system work the way it's supposed to," says the founder of The Law Offices of Deborah L. Gordon.
Dr. Martin Luther King Jr. was marching on Washington, D.C., during Gordon's formative years, a time when her father, Detroit newsman Lou Gordon, was shaking up local TV journalism with take-no-prisoners interviews. Gordon vaulted from the shoulders of those gigantic role models to become an attorney who started out in the civil rights division of the Michigan attorney general's office. She volunteered to work on key Michigan cases for the ACLU in the 1980s, and has been in the civil rights arena ever since.
As chair of the State Bar of Michigan labor and employment law section, Gordon coordinates a project that provides pro bono attorneys to people filing labor or discrimination claims in federal court. She also coached a University of Michigan Law School trial team to prep for a national competition. Gordon welcomes interns at her firm, encouraging curious students to get a feel for the profession. She believes helping others always pays off: "You get to expand your world personally and professionally, and it's so satisfying and so much fun."
Commitment to a Cause
Following through is a trait attorney Mike Lavoie also values. A Pontiac native, former Peace Corps volunteer and senior partner with Butzel Long, he donates time to the Pontiac Alumni Foundation, which raises scholarship funds and offers a variety of programs to Pontiac School District students. Lavoie spearheaded the cleanup of Oak Hill Cemetery as part of a holistic program designed to teach the students about civic duty and goal-setting.
Lavoie takes his commitment to the kids as seriously as he does professional obligations. "If you compromise a commitment of this nature, you're better off not having made it to begin with," says Lavoie. "You have to make it work — no excuses." He attended his students' graduation ceremony, presenting each graduate with a journal inscribed with a handwritten note. "I asked them to please continue helping by keeping track in those notebooks of what they do to make it a good world."
Communication Facilitation
Having bicycled across the country for charity, Jon Muth knows a thing or two about fun and perseverance. The partner at the Grand Rapids office of Miller Johnson — who commutes to work on two wheels daily — was the driving force behind The Legal Assistance Center (LAC), an innovative legal clinic at the Kent County Courthouse. He worked for more than a decade to help the clinic succeed. One of Muth's priorities was to avoid replicating existing services and to facilitate communication among social-services organizations.
The LAC uses a triage system to help clients determine if they need legal assistance or help from another agency. A novel component of the triage is direct support of pro se litigants — individuals representing themselves in court. "What we found is the pro se litigants, in addition to being very frustrated themselves, were driving the courts nuts," says Muth. Since the center provides step-by-step assistance to pro se litigants, everyone from clerks to judges are able to help them progress efficiently through the system.
Muth's law practice has gradually shifted from litigation to mediation and arbitration. "I think my work in legal assistance has led me to believe that litigation isn't always the best way to resolve a problem," he says. "The triage approach that we take at the LAC is really the same approach that any lawyer ought to take when a client walks into his office. What I'm learning is that many disputes can be resolved much earlier in the process at far less cost to the litigants."
Shared Blessings
The child of two teachers, Deborah Thompson began volunteering in college, tutoring math in the Detroit Public Schools. A principal in the Detroit office of Miller, Canfield, Paddock and Stone, Thompson now uses her expertise as an employee benefits attorney to help various organizations, including the Detroit Institute of Arts and the Michigan Women's Foundation. Despite not working for profit, Thompson says, "these charities are like a regular business and they need regular advice from a business standpoint."
Thompson also sits on the board of the University of Michigan Comprehensive Cancer Center and helps out at picnics and holiday events for Positive Images, a Detroit nonprofit that provides counseling and temporary housing to substance-abusing women and their children. "Growing up, I always felt quite lucky and blessed, and feel that if you have resources, you should give back," she says. "It's not just about giving and not receiving." Thompson says her charitable work pays big dividends. "It's educational, too; you get to find out about other people in your community."
Principles Before Pay
Shereef Akeel understands community and embodies the phrase "zealous advocate" when it comes to helping fellow citizens in need. The 6'3" former college soccer player originally became a CPA, but lacked the ardor for crunching numbers that he'd had for scoring goals. "I didn't have that same passion until I went into law," he says. "Now I have the same feeling I had when I wanted to be a pro soccer player; I don't even look at practicing law as a job." Akeel, founding partner of the Birmingham firm Akeel & Valentine, also plays to win when tackling tough pro bono cases. "I really think it's the duty of every lawyer to be an ambassador of the law," he says. "Our actions also provide free advertising for the legal profession, and help diffuse the negative image that's out there."
A recent case featured on CBS news magazine 60 Minutes involved reversing an old injustice. While no practical remedy was available to a mother who lost custody of her three children — despite an acquittal on charges she murdered their sibling — Akeel helped secure a court ruling that the child's death was accidental, resulting in a formal revision of the child's death certificate. "I have four boys," says Akeel. "I imagined if it was one of my children. Sometimes it's not about money, it's about the principle."
Other Featured Articles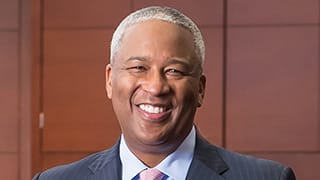 Vital Force
Dallas litigator Victor Vital makes it his business to parachute into cases and stick the landing …Featuring Victor D. Vital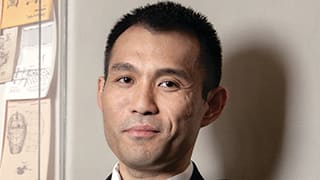 How Real is 'The Queen's Gambit'?
Chess champion and IP litigator Philip X. Wang talks Beth, Bobby Fischer, and why he's never …Featuring Philip X. Wang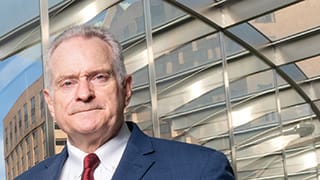 Intensity Personified
Robert Haar doesn't talk for the sake of talkingFeaturing Robert T. Haar