Finding a Minnesota Family Law Attorney You Can Trust
The questions to ask as you try to select a competent and honest lawyer
on April 20, 2018
Updated on June 19, 2020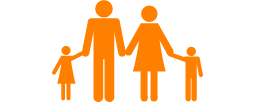 There are 28,000 licensed attorneys in Minnesota alone. Those attorneys practice across different areas of law, but even when you narrow the field down to family law, it's still difficult to wade through the large pool of options. You want to hire the best, but determining which attorneys are among the elite is not easy.
What should a consumer look for?
Someone You Can Trust
The Minnesota Rules of Professional Conduct govern lawyer conduct. The rules make it clear that attorneys are in a position of trust with their clients. Lawyers are experts on the law and the clients who hire them often have little understanding of the laws and procedures involved in resolving their family law dispute.
The rules make obvious that honesty with the client, the court and opposing parties is the most important trait of an attorney. A lawyer is required to be honest about competence in their practice area and render candid advice to clients—meaning giving an honest, unbiased opinion, even if the client won't appreciate it.
Attorneys and their clients often don't engage in candid discussions of their case. When a client doesn't get an honest opinion, they will be in for a rude awakening when challenged by a judge or opposing attorney. Once the client discovers the attorney had not rendered honest or competent advice, trust is diminished and the client's case may be at risk of an unfavorable decision.
Trust is especially key is the area of billing. The rules forbid lawyers from charging unreasonable fees, but this must be determined by the client, who may not understand what that is. Almost all family law attorneys bill by the hour. The more work the attorney completes for the client, the more income to the attorney. Attorneys must make clear to clients that the client's interest dictates the work, not the attorney's.
Where to Start Looking?
For starters, review these experienced Minnesota family attorneys. Also, people close to you may have experience with an attorney and firsthand information is valuable. Without a close source, consumers must conduct their own research and trust their gut. Attorney websites offer information about the attorney, but much of this information is meant to market the attorney. If consumers are hoping to quickly and easily resolve their dispute, they should look for attorneys who express the belief that settlement is the goal.
Once you have narrowed your search, check here to check the attorney's bar status and ensure they have not faced public discipline by the state licensing board—although public discipline is uncommon among attorneys.
Call and Meet Them
Hopefully your research leads to attorneys who appear competent and truthful. Contact them and discuss your case to gather more background before making your choice.
What types of cases do they handle?
Have they dealt with issues similar to yours previously?
Do they have an approach to the cases they handle, and do they often settle?
How often do their cases lead to litigation and go to trial?
How much could it cost to go to trial?
What is the lowest estimate for your case?
How often does the attorney send a bill?
Choosing a Lawyer
Clients must understand: They make the decisions, not the attorney. The rules require the attorney educate the client and provide all relevant information to the client so that they can make informed decisions in their case. Further, stay aware of billing and continue to evaluate the competence and honesty of your attorney throughout representation.
For more information on this area, see our overview of family law.