Should I Get a Health Care Directive?
For Minnesotans, it's little effort to ensure important decisions are decided correctly
on April 20, 2018
Updated on February 8, 2021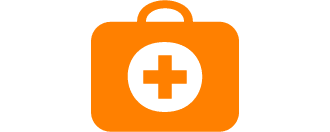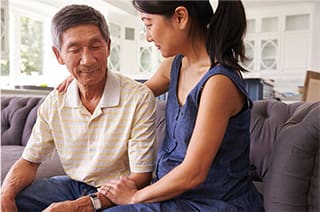 When considering end-of-life decisions, there's a common concern that people may be put in a situation where they are unable to make decisions for themselves—and that they may prefer different health care routes than the providers in charge. To protect against these concerns, people can plan ahead and have a framework in place that requires their beliefs and decisions are obeyed when they are unable to express those wishes.
That is the reasoning behind executing a health care directive, which allows a "principal" to appoint an "agent" to make decisions or carry out the instructions of the principal. Minnesota law requires health care providers comply with a validly executed health care directive once the principal lacks decision-making capacity.
What can a health care directive do?
Health care directive forms vary, and there is no one required form. Typically, a form is divided into two sections:
Appointment of an agent
Instructions to providers and agent
The law requires the form contain one of those sections. It's unnecessary the form contain both. However, the more fully the form is filled out, the better understood your decisions will be. A health care directive can instruct providers with what to do in certain circumstances, including:
Factoring beliefs, goals and values into your health care decisions
Decisions for care when permanently unconscious or terminally ill with no chance of recovery
Where to receive health care
If given the choice, where to live out final days of life
Spiritual or religious beliefs and traditions you want observed
You can draft your own form, or use one of the many free forms available. It's not required you have a health care directive to make these decisions; you will still receive medical treatment and health care providers will listen to what people close to you say about your preferences for care. A health care directive simply provides assurance your wishes are followed.
Appointment of an Agent
One agent, joint agents or alternate agents can be appointed. You will want to appoint someone you trust, since they will be who steps in and makes the crucial decisions when you cannot. You can grant an agent the power to:
Make any and all health care decisions for you
Choose health care providers
Choose where you live and receive care
Review your medical records and grant authority to share records with others
Donate organs, and choose burial or cremation upon death
Executing a health care directive is easy to do
There are few requirements under the law for a valid health care directive. To be enforceable, the health care directive must:
Be in writing and dated
State the name of the principal
Be signed by the principal (or someone authorized to sign for them) in front of a notary public or two witnesses
Appoint an agent or provide instructions about health care decisions
Be completed by principal and agent, who are both at least 18 years old
Once completed, the principal should place the original in a safe place, a copy within their medical records, and provide copies to the appointed agents. Principals should also discuss these decisions with their doctor and other care providers. When questions arise, they should reach out to an experienced Minnesota health care or elder law attorney who can help ensure the principal's wishes are accurately carried out by their healthcare directive.