Missouri's Physician Gag Law: What Doctors Can't Say
A legal overview for medical professionals
on November 1, 2018
Updated on February 8, 2021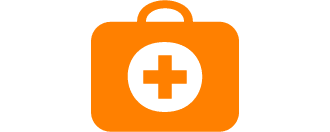 Doctors traditionally enjoy a confidential relationship with their patients. But in Missouri, like all states, physicians are required to obey certain laws and regulations as a condition of maintaining their right to practice. In some cases, this means the state may restrict a doctor from discussing certain subjects with their patients, even if the physician believes there is a medically valid reason to do so.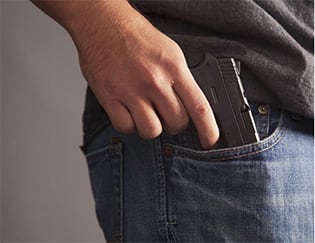 Missouri is, in fact, one of a handful of states where legislators have passed a "physician gag law," designed to restrict doctors from asking their patients about their ownership or usage of firearms. The first such gag law was passed in Florida, where a federal appeals court ultimately held that state's ban violated the First Amendment rights of doctors. This decision does not affect Missouri's gag law, however. So, for now, physicians need to be aware of what they can and cannot say to their patients.
Doctors Need to Think Before Asking Questions About Guns
The Missouri physician gag rule was actually part of a larger package of firearms-related measures adopted by the Missouri General Assembly in 2014. The specific gag rule states that "[n]o health care professional licensed in this state," or any person under the supervision of such a professional, may be "required by law" to do any of the following:
ask a patient if he or she "owns or has access to a firearm";
make any notation in a patient's medical record with respect to firearm ownership; or
disclose the identity of a patient to "any governmental entity" based solely on his or her ownership of, or access to, a firearm.
The law does not necessarily ban all physician questions regarding gun ownership. A separate provision states a health care provider may inquire and document a patient's firearms access if, in such information "is necessitated or medically indicated" by the provider's professional judgment—and the inquiry itself does not violate some other federal or Missouri law.
Additionally, a Missouri judge can also order a physician to disclose information related to a patient's gun ownership in the following situations:
there is a "threat to the health and safety" of the patient or a third person;
the patient has been referred to a "mental health professional"; or
the patient consents to the disclosure by signing a separate authorization form "dealing solely with firearm ownership."
When Should You Contact a Missouri Health Care Lawyer?
The main thing to understand about Missouri's gag law is that physicians should not ask questions regarding a patient's gun ownership as part of their normal routine. Doctors should only make inquiries when they can clearly articulate a medical reason. And health care providers should also avoid using any standard forms or electronic medical record program that requires entry of data regarding a patient's access to firearms. If you have additional questions or concerns about whether your medical office is complying with the law in this area, you should contact a qualified Missouri health care attorney right away.