What Can You Do If Your Lease Looks Unfair?
Missouri real estate attorneys give tips for tenants
on November 16, 2020
Updated on February 8, 2021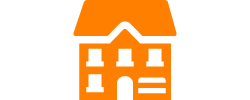 You've found the perfect location for the perfect price. But before you sign the dotted line on your lease, you should review it to protect yourself from future problems.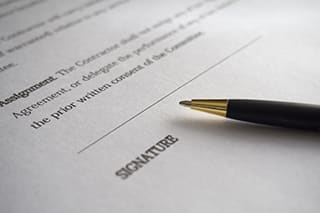 Obviously, price and duration are key components, but there are other parts a tenant may miss, including: fees, interest rates on late payments, additional costs for utilities or amenities, maintenance obligations, subletting, rules for tenants, insurance requirements, and the landlord's right to enter. All are important factors that can impact a tenant's budget and comfort. 
"You'd like to see them in [the lease]," says Benjamin Musholt, a real estate attorney at Armstrong Teasdale in St. Louis. "With a residential lease, the more the tenant knows, the better." 
For one thing, tenants may encounter a few red flags concerning the security deposit. First, the price. "There are a number of states that have laws that limit the amount of security deposits in residential leases," says Brian Sabin, a real estate attorney at Capes, Sokol, Goodman & Sarachan in St. Louis. In Missouri, for example, landlords can't charge more than two months' rent.
Sabin also notes that tenants need to be aware of what the deposit can be used for and when it has to be returned by the landlord—who can hold all or part of a security deposit for past-due rent, damage to the unit, or the departure of a tenant before the lease's end. If a lease states that the security deposit can be withheld for wear and tear, however, that can be a problem. "[Wear and tear is] a normal thing that happens," he says. "It doesn't mean anything was damaged. That can give the landlord a lot of leeway to hold back more of the security deposit than they should."
Repairs can be another item of concern. "I've seen some big issues with repairs," Sabin says, "with the lease basically saying that the tenant is responsible for any and every repair that comes up. For example, with the HVAC, I've seen landlords get aggressive about having a tenant replace that, which can cost thousands of dollars."
Tenants should also pay close attention whenever a lease specifies something is "at landlord's sole discretion," says Musholt. He's seen that wording on, for example, landlord approval for using nails to hang pictures on a wall. "Basically, if a tenant makes any nail holes without the landlord's approval, then it could be a potential default under the lease," he says. 
Last, but not least, tenants should watch out for discriminatory practices, such as if a landlord chooses not to lease to someone based on race, ethnicity or gender. "If the tenant thinks that some sort of discrimination is occurring or has occurred, that's definitely something an attorney should get involved with," Musholt says.
If you have encountered a problematic lease, you have two options: walk away, or try to negotiate. While tenants can do this on their own, "if there's anything that just doesn't seem right, it would be best to get an attorney involved as soon as possible," says Sabin. "Even before engaging in negotiations with the landlord."
Be sure to keep records of any discussions you have with your landlord. "Whether it's the email or text messages, if you can screenshot stuff, that would be fine," says Musholt. "But, for the most part, you want the written explanation."
And while you can always try to negotiate a better lease, sometimes it's smarter to simply look elsewhere.
"If they really like the space, it's better to try to negotiate," Sabin says. "[But] if a tenant sees a lease that's heavily in favor of the landlord, it might be better just to walk away, because it could take a lot of effort to negotiate through that. And, even if they do, it will likely lead to future issues with the landlord."
Other Featured Articles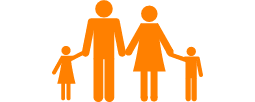 Custody & Visitation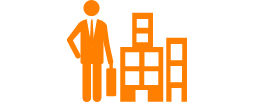 Employment Law - Employee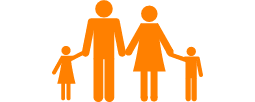 Adoption
Florida attorney Erica Healey on opening your home to a child