Class Dismissed
Kimberly Lau makes sure schools and universities do the right thing
Published in 2021 New York Metro Super Lawyers Magazine

on September 22, 2021
Roughly a decade ago, when a potential client phoned a New York law firm, he didn't do the usual thing and ask to speak to one of the firm's partners. He requested an associate: Kimberly Lau.
The client was a Vassar undergraduate student from China here on an H-1B visa, expelled from school after being accused of sexual assault, and he wanted someone who could understand his cultural background. "He said, 'What do I do? This woman defamed me. I have evidence to support that. And the school ignored it, and now I'm worried that I won't be able to stay in the country,'" Lau recalls. "So he had a lot on the line."
Though a commercial litigator, Lau dug in. Not only did she find messages between the student and his accuser that called the claim into question, but there was a similar lawsuit against the school, "in what's been coined a reverse Title IX discrimination case," Lau says.
Title IX was passed in 1972 to provide equal opportunity to women in schools, and it's commonly associated with athletics, but, adds Lau, "the statute itself doesn't say anything about sports—or about sexual assault. Through certain landmark cases like Davis v. Monroe and Gebser v. Lago, sexual harassment came into the fold."
After the Vassar student's case was filed and publicized, Lau's phone wouldn't stop ringing and her practice was transformed. To date, she has represented hundreds of students, as well as some faculty, at colleges and K-12 institutions across the country, on claims ranging from sexual misconduct to plagiarism. 
"Most of the cases are on the side of accused students who feel they've been wronged and that the outcome was motivated by a gender bias," she says. "But I have and am currently suing schools or districts on the behalf of complainants as well."
Lau describes discipline hearings at the school as "definitely not a mediation type of proceeding. It's very adversarial—more like a mini-trial." And while most cases don't advance to litigation, schools are more likely to listen when someone like Lau is involved. "But I don't like to think of myself as someone who's coming in with a hammer and saying, 'You've got to do this, that and the other,'" she says. "I think it's more about just making sure that they're following their policies and reminding them when there might be an infringement of my client's rights."
Her checklist of questions includes: Did the school respond in an adequate and timely fashion? Was there an opportunity to be heard? Is it a public or private school? What are its internal policies? Then she looks at the case through the lens of state and federal statutes. As to the evidence, she says, "There's rarely a smoking gun."
Despite such challenges, Lau has notched her share of wins, including Feibleman v. Columbia University, in which a journalism student was expelled for an alleged sexual assault. "Even though he had finished all his credits, his degree was taken away because of the finding," Lau says. Not only did Lau get his diploma back, she also got a monetary settlement from the school and a statement for prospective employers—all before depositions.
"What's hard about these cases is it involves such salacious allegations that most of my clients want to pursue them under a pseudonym, at least in the courts, but not all are granted," Lau says.
The backlog of cases can be especially tough for students, whose educational lives are placed on hold. The Feibleman complaint, for example, came in fall 2016 and was resolved last December.
"I can't sit here and say I never shed a tear on some of these cases and what's happened to my clients," she says. "They come to me in a crisis, and they're not topics that they feel they can air to just anyone."
Lau finds the work challenging and fulfilling. "I've had to litigate due-process issues, First Amendment issues, discrimination issues, plus you're able to help somebody," she says. "You feel like you've done something of real value for this person to move on."
---
About FACE
Lau serves on the board of directors of Families Advocating for Campus Equality (FACE), an organization for due process in schools. She also engages in the Department of Education's open-comment periods and appeals to folks in D.C.—"representatives, senators, anyone who will take our calls"—to shed light on these issues. "This shouldn't be sexual politics. Allowing fair process ensures the integrity of the results, no matter who prevails." 
Other Featured Articles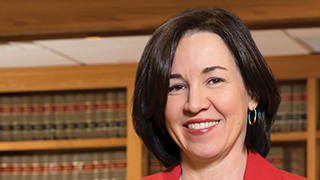 The Stabilizing Force
Vanya Hogen, always quick to defer credit, is a leader in Native American law and tribal …Featuring Vanya Hogen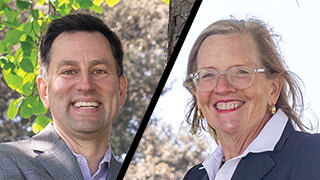 Opposing Forces
For Joan Fife and Jahan Sagafi, being on opposing sides doesn't mean yelling across …Featuring Joan B. Tucker Fife, …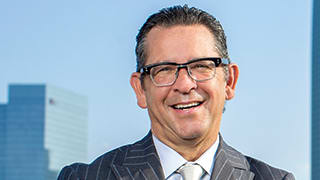 The Power of Positive Thinking
Joe White's personality can fill up a courtroomFeaturing Joe E. White, Jr.