How Cohabitation Agreements Work in New York
If you can't make up, make a clean break
on August 7, 2019
Updated on June 19, 2020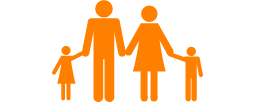 After years of dating, you and your significant other decide to live together in his stunning Central Park co-op. Your partner will pay the mortgage; you will pay miscellaneous bills. Together you purchase art, furniture and a dog.
Fast-forward five years. The relationship sours and you split. Your partner keeps the co-op and Fido. You're left with a fistful of drycleaning tickets and The New York Times real estate section.
A cohabitation agreement may have protected your interests. The contracts specify each person's financial contributions, as well as the division of assets should the couple separate. Unmarried couples are increasingly interested in the formal agreements. Credit the growth of cohabitation. Between 1960 and 2004, the number of cohabitating couples soared more than 1,200 percent. The number increased 72 percent between 1990 and 2000, according to the U.S. Census Bureau.
Many cohabitation agreements are between gay partners who cannot benefit from marriage's advantages, says 
Elliot J. Wiener
, a family law attorney and a partner with Phillips Nizer. Wiener is also a fellow of the American Academy of Matrimonial Lawyers and a member of the Executive Committee of the Family Law Section of the New York State Bar Association. Cohabitation agreements are also useful for seniors seeking to keep their retirement benefits intact. Young professionals who want to test the water before diving into marriage also may wish to define the partnership and safeguard any assets.
If you're two New York residents who refer to each other as husband and wife in, don't fool yourselves into thinking you're in a common-law marriage. New York doesn't recognize them. "New York is very conservative when it comes to marriage," says
Susan L. Bender
of Bender Burrows & Rosenthal and a former board member of the Executive Committee of the American Academy of Matrimonial Lawyers.
Most married couples own property as joint tenants with rights of survivorship. Upon the death of one spouse, ownership goes to the surviving spouse. Cohabitating couples who own property together are tenants in common. Each owns a percentage. The couple can be joint tenants with rights of survivorship, but the details must be spelled out in a written agreement, says
Alton L. Abramowitz
, a matrimonial lawyer and partner with Sheresky Aronson & Mayefsky and co-author of Matrimonial Disclosure. Also, the division of assets between unmarried couples may be subject to a gift tax and an income tax; that's not the case with married couples.
Cohabitation agreements can include how to divide items purchased together, resolve disputes and specify if financial support will continue. The contract can be detailed, but should not include anything considered morally repugnant or dishonest.
"People underestimate the difficulty of coming to an agreement because we're looking into the future," Bender concludes. "And there are so many unknowns."
After going through the process, you might think some couples would elect to live apart. That's rarely the case. "We're not the first person on the train," Bender says. "We're the last. If they're having trouble deciding to live together, I tell them to work it out in therapy. Then come to us."