Resolving Conflicts Out of the Courtroom
With courts clogged and costly, alternative-dispute resolution is gaining ground
on October 19, 2017
Updated on June 19, 2020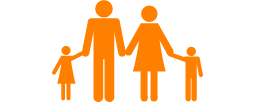 The legal system, author Henry Miller said, "is often a mystery, and we, its priests, preside over rituals baffling to everyday citizens."
So when an opportunity comes along to reduce that mystery and bafflement, many lawyers and consumers are eager to participate.
Enter alternative dispute resolution.
ADR is a catchall term that describes processes by which parties in conflict find solutions while avoiding the cost and time commitment of a trial. Those processes can include mediation, arbitration and collaborative law.
As courts have become more clogged and costly over the last decade, ADR has soared in popularity for matters ranging from divorce to consumer to corporate law. ADR may also maintain privacy in a dispute and keep stress levels lower. Increasingly, law schools are training students not just in the intricacies of law, but also in the nuances of navigating the legal system out of court.
The process is only likely to grow in popularity, says Irene C. Warshauer, a New York-based arbitrator and mediator at the Law Office of Irene C. Warshauer who has mediated more than 100 matters.
So how do you find the right attorney for these matters?
Clients should look for someone "known to them or an acquaintance as reliable and trustworthy; generally, someone with knowledge of the subject matter, if it is complicated, helps," says Warshauer. "Someone they can work with; someone who has enough available time."
The type of ADR needed in a case varies widely. In mediation, a neutral party helps two sides try to resolve their conflict by helping the parties compromise. Collaborative law works in a similar fashion and may be particularly helpful in seeking a peaceful solution in divorce or child custody cases.
"A good mediator is someone who can go back and forth between the parties until they can agree," says Ruth D. Raisfeld, a mediator and arbitrator at Ruth D. Raisfeld, PC in White Plains. "Think of diplomats, people who can be helpful when two people say, 'Can you help us negotiate this thing?' A successful mediation culminates in an agreement, not a decision. A win is when both parties walk out with an agreement and are willing to leave the dispute behind them."
Mediation can be very helpful in employment law, Raisfeld's area of expertise.
"Both parties realize they're going to have to give something up," Raisfeld explains. "They may get some things they want; they may not. But the process helps the parties focus on the issues and getting to a resolution. You want people in a problem-solving mode who can walk in [the client's] shoes. A good mediator will have emotional intelligence."
In arbitration, a third-party arbitrator hears both sides of an argument, then decides the outcome, acting almost as a judge. Some attorneys caution that people should make sure what rights they're signing away, such as accepting an arbitrator chosen by the company, before entering into an arbitration agreement.
"The arbitration provision, which usually includes a class action waiver, is often inserted amidst boilerplate language in the proverbial fine print," says consumer-law attorney Michele F. Raphael with Wolf Popper.  "It is most often non-negotiable and take it or leave it, so that the consumer cannot, i.e., get the credit card or open the account unless he acquiesces to said provision."
Other attorneys stress the upsides of arbitration.
For one thing, rules tied to evidence-gathering are more relaxed than they would be in a trial setting.
"Arbitration is a creature of choice and has proven to be an effective dispute-resolution process since ancient Greece," says Edna Sussman, with SussmanADR LLC in Scarsdale. "Arbitration is an excellent tool for the resolution of many kinds of disputes because it is a process that the parties can tailor to their needs."
Jill Alward, a consumer-law attorney representing businesses at Blank Rome, says that overall, she thinks arbitration works well for everyone. 
For more information on this area, see our overview of mediation and collaborative law.