When, Why and How to Amend Your Estate Plan
Significant life events should trigger a review in New York
on January 17, 2018
Updated on June 8, 2020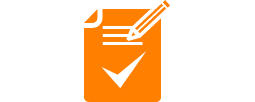 "Man plans, God laughs." So goes the old Yiddish proverb, which applies to all aspects of human endeavor, including financial planning. Creating an estate plan is a sound practice to protect assets and direct their distribution. But when God laughs, it may be time to change course.
"Many significant life events would prompt a person to alter their estate plan," says
Pinni Bohm
of Bohm Law Firm. These include illness or disability, separation or divorce, retirement or acquiring new assets, or having more children. Disputes among parents and children or other beneficiaries, or the need or desire to change the plan's executor, can also trigger changes. 
In addition,
an attorney
may recommend that a client change his or her estate plan to minimize federal or state estate or inheritance taxes, or for other personal or business purposes, says
Jerald D. August
of Kostelanetz & Fink. "Changes can also be driven by tax savings such as gifting strategies or revisions to the articles or agreements of a family business or family investment partnership or trust," he adds.  
Estate planning experts recommend that you review your plans regularly. "I recommend that you review your estate/health plan yearly during tax season," says
Gina T. Danetti
, a solo elder law attorney. "If there are changes with mental or physical health, marriage, divorce, children born, death of spouse, changes in net worth, change of intentions or desires, or changes to applicable laws, you should contact your
estate attorney
for a consultation. If there are no changes, I advise you to review your plan with your attorney every five years."
The process of making changes can range from easy to complicated depending on the document or documents involved, says August. "Whether a simple codicil"—an addition to a will—"will suffice in a given instance is based on identifying the problem and the solution," he says. 
"If one wishes to update a trust, a simple amendment to the trust agreement might be sufficient," Bohm adds. "If one wishes to update a will, however, it is usually beneficial to simply execute an entirely new will." 
How late is too late to change a plan? "The biggest barrier to changing your estate or health plan is lack of capacity," Danetti says. "If a person lacks the requisite capacity to understand the nature and consequences of the changes they wish to make, they may have waited too long. It is important to plan ahead. This will avoid potential problems for your beneficiaries."