Don't Represent Yourself in a North Carolina DWI
The legal and social consequences may be dire
on October 7, 2020
Updated on May 11, 2021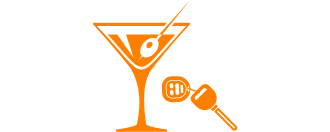 Charlotte attorney Bill Powers has handled cases involving charges of murder, medical negligence, and corporate wrongdoing. "But I've yet to find anything that really is as complicated as DWI charges," he says. "It has become such an incredibly complicated system that I think it's a tremendous mistake going by yourself."
The challenge of intersecting law, science, and technology is part of what has drew Powers to DWI. But what has kept him there for more than 20 years is defending people who face severe penalties.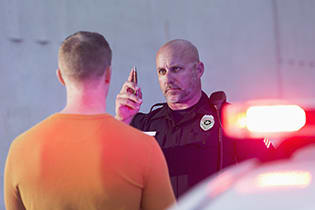 "I represented a nurse one time who was stealing oxycontin from the emergency room because she had a real problem," he explains. "She was pulled over for driving while impaired, and they found a bunch of the hospital medications in the car. So she was charged with basic larceny and felony possession of a serious controlled substance. Right? Guess what the plea offer was? DWI. They were willing to drop the felony charges of a nurse who was taking meds from the hospital and popping them down her throat. They wanted the DWI. That's how serious it is."
In North Carolina, you can get active jail time for even a first offense DWI. "The state mandates active jail time if one of four general broad categories, what we call grossly aggravating factors, are present. So there's a difference between grossly aggravating factors, aggravating factors and mitigating factors," Powers says. For a breakdown of the complex factors and sentencing calculations, see this overview.
Why Hire a DWI Attorney, and How Much Will They Cost?
The court may lessen sentences if certain conditions are met. These mitigating factors can be a huge boon to your case.
"A substantial portion of my job is not just analyzing DWI cases and explaining the system to people, but working hard on the mitigating factors," Powers says.
Another part: "There's no negotiating whether [aggravating] factors are in place, but the state does have to prove them beyond a reasonable doubt."
As far as legal fees are concerned, DWI attorneys generally go by flat rate—meaning one price, as opposed to an hourly cost that is totaled at the end.
"I try to charge predicated on how much work I think there's going to be in the case," Powers says. "I don't think it's fair to charge $10,000 on a DWI case when I know it's not going to go to a jury trial. Having said that, they're not cheap because there's a ton of front-end work and they're time-consuming. And the consequences of DWI are horrific."
They're so severe, in fact, that Powers has fought against them with the governor's DWI taskforce for years.
"Every week I get a call going, 'Can I get this off my record? It's killing me with work. No one wants to hire me,'" he says. "The long-term consequences to DWI, it's not just a matter of insurance rates or court costs or fines; it is a social stigma that is on your permanent record."
By statute, the state must fill out more paperwork for dismissing a DWI case than a murder, Powers adds. And there's no hope for a defendant negotiating their charge down.
"If you go in to plea bargain and say, 'I want a reckless driving instead of DWI,' by statute, our legislature removed reckless driving as a lesser included offense," Powers says. "So you have very, very little to lose and everything to gain by fighting the case as much as possible. I'm a collaborative law kind of guy, but there's no negotiating. I had a case this morning where a guy was charged with felony possession of methamphetamine, which is a serious drug. I call them up and say, 'Hey, I'm going to get him in some treatment. Can we negotiate out maybe a deferred disposition or even a misdemeanor plea?' Those are allowed. We negotiate those all the time. But not any DWIs."