Can I Change the Executor to My Estate?
What to do in Ohio if you chose the wrong loved one
on November 1, 2018
Updated on June 8, 2020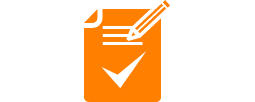 Making a last will and testament is an important task that every Ohio resident should complete. A will enables you to decide how your property will be distributed after your death. And just as importantly, a will lets you name the person whom you think is best-suited to carry out your instructions, i.e. the executor of your estate.
Of course, after you sign your will, you may have reason to reconsider your choice of an executor. Perhaps the person you named has died. Or maybe you nominated your spouse as executor but subsequently got a divorce. Or perhaps you simply decided after-the-fact that the relative you named is no longer up to the task of handling your estate. Regardless of your reasons, what are your legal options?
The good thing is that a will is not written in proverbial stone—at least while you are still alive. As the person who made the will in the first place, you are free to amend its terms at any time, so long as you are mentally competent. This means you are free to change your executor whenever you wish.
One option would be to make a execute a new will that revokes the prior document. But if you are only planning to change the executor, and none of the other substantive terms, you might consider signing a codicil instead. A codicil is an amendment to the original will. It only alters those terms you specify while leaving the remainder of the will intact.
Keep in mind, however, that a codicil must be executed in the same manner as the original will. That is to say, you need to sign the codicil in the presence of two witnesses, who must also sign the document. Given this, it might make more sense just to consult with an Ohio estate planning attorney who can help you draft a new will.
Dealing with Divorce or Death (of the Executor)
There are two other scenarios to consider with respect to naming an executor. The first is the impact of a divorce. As mentioned above, suppose you named your spouse as executor but later obtained a divorce. Under Ohio law, if you executed your will prior to the divorce, the probate court will simply ignore the appointment of your now-former spouse. This means that if for some reason you still want your ex-spouse to serve as executor, you must sign a new will post-divorce affirming your intentions.
The second scenario is one where the executor originally named in your will has died before you. One way to protect against such a contingency without signing a new will or a codicil is to name one or more alternates. For example, your will might say, "I name Jane Doe to serve as my executor, but if she is unable or unwilling to serve, I appoint John Smith in her place." As such language suggests, this would also protect you against a situation where the executor simply refuses the appointment.
For more information on this area of law, see our overviews of estate planning, wills, trusts, and probate and estate administration.