If You Can't Find a Job After a Workers' Comp Injury
Oregon's vocational rehabilitation system prepares you for the next career
on June 28, 2018
Updated on February 8, 2021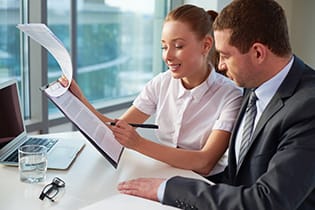 You probably know that if you are an Oregon worker who is injured on the job, workers' compensation will pay your medical bills and provide you with time loss benefits. But what you may not realize is that if your workplace injury renders you unable to return to your former job—or a similarly paid one—you may be eligible for additional vocational rehabilitation (VR) benefits under Oregon law. These benefits can help you transition to another career that matches your skills, interests, and physical and mental limitations.
How Do I Know If I'm Eligible for Vocational Rehabilitation?
The rules governing VR are quite complex, so you should always consult with an Oregon workers' compensation attorney before seeking benefits. But here are some of the basics:
First, you are eligible for vocational rehabilitation if you previously received permanent total disability (PTD) benefits from workers' compensation that have now been terminated "by a final order."
Second, you must be legally authorized to work in the United States.
Third, you must live in Oregon or be "within commuting distance" of the state. In other words, if you moved to the East Coast following your workplace injury, you are not eligible to receive VR benefits. However, this requirement does not apply if you did not live in Oregon at the time of your original injury, or if you state your intention to move back to Oregon at your own expense.
Finally, you must be medically unable to "return to regular employment"—meaning you cannot go back to your old job due to your injury. Your doctor or health care provider can provide certification of your mental and physical impairments, as well as describe any limitations on your future ability to work. But keep in mind, your doctor cannot "prescribe" VR benefits. That determination is made by your employer's workers' compensation insurance provider.
Also note that you are not eligible for VR benefits if you are able to find work that pays at least 80 percent of your pre-accident wages. For example, if you worked as a receptionist for $15 per hour before you were injured, and you found work afterwards as a clerical worker making $12 per hour, you would not be entitled to VR benefits as you are still earning 80 percent of what you used to make.
What Kind of VR Benefits Will You Actually Receive?
Assuming you do qualify for VR, you will need to meet with a qualified vocational counselor. In some cases, you may receive re-training for an entirely new career. But depending on your existing skill level and medical restrictions, you may also be offered a new position right away with relocation or wage subsidies.
The ultimate goal is to get you back to earning at least 80 percent of your pre-accident wages, or at least as close as is possible. If for any reason you are denied VR benefits, or are dissatisfied with the assistance you do receive, you have legal options to appeal. Once again, a qualified Oregon workers' compensation attorney can advise you further on this subject. If you'd like to know more about this area, read our workers' compensation law overview.