What You Can and Can't Do with Marijuana in Oregon
It's legal, but there are some limitations
on October 19, 2017
Updated on June 11, 2020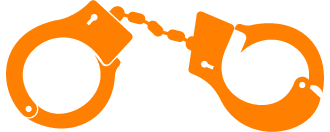 On July 1, 2015, Oregon became the fourth state—after Colorado, Washington and Alaska—to legalize marijuana. But questions remain on how to handle a substance that's still illegal at the federal level. 
Where can you smoke?
Can you be fired for smoking pot? 
"You can be fired for failing a drug test—even though it's legal and you're over 21 and never high at work," says McBreen. "So that is still a concern for anyone who wants to go work at a school or somewhere [where] a drug test is a factor."
What are the biggest issues at the state-federal divide?
"I recently advised an advertising/marketing client on how to handle payment security because of the fact that cannabis businesses are often unable to get bank accounts, and a service provider may not be accustomed to receiving cash payments for four- and five-figure invoices."
What about the people who used to sell pot illegally?
"It's challenging for people who have been in the cannabis industry, outside the law, and now want to be legally compliant," says Glazer. "They're stepping into one of the most regulated industries around. Not only that, the state authorities are still working out what the rules are. They're working out the kinks every day."
Who can sell it? 
Not just anyone. "I get calls from people from all over the country who want to join the legal marijuana industry—dispensary or a commercial grow operation—and they're like, 'Hey, I want to move out there, what do I need to know?'" says McBreen. "I tell 'em, 'Well, you have to live here for two years first.' That's one way of keeping it local. But there's a lot of interest, and Portland might see an economic boom because of this."
Where do we go from here? 
"I think that, as it continues," McBreen says, "and people realize, 'Hey, the foundations of society have not broken down,' you'll see it legalized in a lot more states. California is next, and so we'll have the whole West Coast. From there it's just a domino effect."