Who's to Blame for Overdose?
Opioid deaths may be prosecuted as homicide in Pennsylvania
on August 14, 2019
Updated on June 11, 2020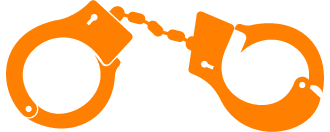 As grief-stricken surviving family members mourn the losses of loved ones to opioid addiction, they're often driven to hold someone accountable. One theory is to prosecute the provision of drugs leading to overdose as homicide. Prosecutions vary from state to state, but to date, 20 states have drug-induced homicide laws. For having played a role in an overdose death, convictions can range from involuntary manslaughter to murder, and penalties from two years to capital punishment.
Often, the one charged with the crime is a dealer, but it could also be a partner or friend who co-used with the deceased. They may or may not have known what it was they were providing, as increasingly, heroin is laced with synthetic fentanyl, an opioid variant many times stronger and more deadly.
Whether such criminal prosecution will impact the opioid crisis is up for debate. But you don't have to agree with its policy to have the law apply to you or a family member. In Pennsylvania, the crime is called "drug delivery resulting in death" (DDRD). Since 2011, this crime has been reduced from murder to a first-degree felony, making it unnecessary to prove an intent to kill. The law is typically used to prosecute street dealers, and doesn't apply to "legal prescriptions" or addictions caused by doctors. (Although, at least one doctor has been convicted under the law for illegally prescribing pain medication to at least one addicted user who suffered a fatal overdose.)
Although DDRD charges have been on the increase throughout the state in recent years, a relatively small number of convictions have resulted. One reason is the difficulty in proving a single person's role as provider of a killing dose, as drugs may be obtained from numerous sources.
Related charges or plea reductions can include involuntary manslaughter, possession of a controlled substance with intent to distribute or reckless endangerment of another. Prosecutors assert that the charge helps them nab dealers higher up the food chain, as those charged are more willing to cooperate in giving up their suppliers. Detractors look to the history of drug use criminalization, as well as its harsh destabilizing effect on communities and contribution to racial disparities, noting that deterrence theories are not supported by statistics.
Intersection with Drug Overdose Immunity Law
One frequently cited concern here relates to the potential prosecution one could face while seeking help for a companion who is overdosing. In an effort to offset this deterrent effect, Pennsylvania enacted a law in 2014 that provides immunity from criminal prosecution to those seeking help for someone experiencing an overdose. This law is intended to encourage those nearby to seek medical help, but it is limited in its protection.
In order for immunity to attach, either:
the drug use must be unknown to the police prior to the reporting of the overdose incident; or
the person who contacts emergency assistance must have a reasonable belief that they are preventing the overdosing person's death, provide their name and location and remain there until emergency assistance arrives.
Note that immunity from prosecution for reporting overdose protects both the caller and the one who is overdosing from misdemeanor drug charges or parole violation, but not felony charges. As such, reporters can still be at risk for DDRD or possession with intent to deliver.
Obviously, any of these types of scenarios and resulting charges are not to be taken lightly. It's imperative that you seek experienced legal counsel immediately if you or a loved one are faced with drug-related criminal prosecution. 
For more information on this area of law, see our overview of criminal defense.