An Overview on Adoption Law
Understanding the legal process
on December 15, 2016
Updated on March 30, 2020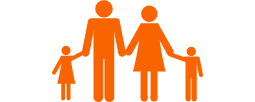 Adding a child to your family through the process of adoption can be exciting, but it can also be overwhelming. For the biological parent of a child who is being adopted it can be emotional, uncertain and also, perhaps, rewarding as well. In either case, the more information you have, the more equipped you will be to handle the situation.
Adoptions take many forms, and can address parenting needs for myriad situations: Stepparents can adopt the biological children of their new spouse; foster parents can adopt the children in their care; new parents can adopt a child in their home city or form across the world.
Overview
Adoption is a legal process through which an adult formally assumes the rights and responsibilities of being a child's parent. The process of adoption creates a legal relationship between the adoptive parent and the adopted child, and terminates any legal rights between the child and their biological parents.
Open or Closed Adoption
Most adoptions are at least semi-open, which means there is some level of contact between biological parents and adoptive parents. The amount of information exchanged in an open adoption can vary.
In a closed adoption, information about the biological parent is sealed, which often offers more protection for adoptive parents. Regardless of whether you're the biological parents or the adoptive parent, you will want to consider the level of openness you're comfortable with.
International Adoption
If you are an adoptive parent hoping to adopt a child from another country, you will need to make sure you are following the requirements created by any international treaty or agreement. For example, someone from the United States hoping to adopt a child from a country that is party to the Hague Adoption Convention will need to comply with the requirements of the agreement to successfully bring their child to the United States.
In the cases of international adoption, you will also need to consider relevant immigration laws. It will be especially important for adoptive parents to speak with an experienced attorney to make sure there are no delays in bringing their child home.
Stepparent Adoption
Stepparent adoptions require many of the same things other adoptions require. However, in a stepparent adoption, only the parental rights of one biological parent are terminated. You will want to speak with a lawyer to make sure this process is handled appropriately, and everyone's rights are protected.
Foster Parent Adoption
Finally, foster parents can adopt the children in their care. These adoptions are generally handled through state agencies, and foster parents should speak with an attorney to understand the specific requirements of their state.
Common Questions
The below are some questions you might want to consider when meeting with your attorney for the first time.
What are the different kinds of adoption and which one is right for me?
How does the adoption process work?
Do I need to use an adoption agency?
Can an adoption be undone once it is final?
If I am giving up a child for adoption, do I have to tell the child's other biological parent?
Can I prevent a biological parent from placing our child for adoption?
Finding the Right Attorney for Your Needs
It is important to approach the right type of attorney so you hire someone who can help you through the entire case. To do this, you can follow this link to the Super Lawyers directory and use the search box to find a lawyer based on your legal issue or location.
To help you get started, you may want to consider looking for an attorney who specializes in family law and works specifically on adoption cases. If you are a biological father and want to know your rights, a good place to start is a family law attorney who specializes in father's rights.
Why Should I Talk to a Lawyer?
Even simple cases are fact-specific, meaning there is rarely a one-size-fits all solution to handling your case. An experienced lawyer will be able to help you understand how the laws in your state apply to your situation. A lawyer will also be able to anticipate potential problems with your case and advise you on how to approach them. They may even be able to help you avoid potential problems altogether, and can keep track of deadlines and file all the paperwork with the necessary courts and agencies, giving you one less thing to worry about.
Why Super Lawyers?
Super Lawyers is a rating service of outstanding lawyers from more than 70 practice areas who have attained a high degree of peer recognition and professional achievement. The patented selection process includes independent research, peer nominations and peer evaluations. The objective is to create a credible, comprehensive and diverse listing of outstanding attorneys that can be used as a resource for attorneys and consumers searching for legal counsel. As Super Lawyers is intended to be used as an aid in selecting a lawyer, we limit the lawyer ratings to those who can be hired and retained by the public. You can learn more about the selection process here.