What Are the Legal Requirements to Adopt?
What to know if you're considering adoption
By Canaan Suitt, J.D. | Last updated on May 1, 2023 Featuring practical insights from contributing attorney Jason C. Brown
Use these links to jump to different sections:
Adoption is a process that terminates the parental rights of a biological or birth parent and transfers those rights to new adoptive parents. When adoption is finalized, adoptive parents have all the rights and responsibilities of parenthood over the adopted child.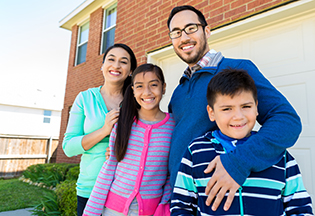 Adoption can be a complex and lengthy process depending on the child you want to adopt and the adoption procedures you have to follow in your state.
Given the legal complexities of adoption, it's a very good idea to consult with an adoption lawyer at the beginning of the process to ensure it will go as smoothly as possible.
Is Adoption the Right Option for You?
Adopting a child is a significant life event. The decision is also a weighty one for biological parents who choose to place their child for adoption.
Jason C. Brown, a family law attorney at Barna, Guzy & Steffen in Coon Rapids, Minnesota, shares some points for potential biological and adoptive parents to consider before entering the adoption process.
Questions for Biological Parents
"For a parent considering giving up a child, it's a deeply personal question. There might be concerns about the legitimacy and transparency of the adoption process and who is adopting," says Brown.
"It's important for the biological parent to completely understand what it means to have their parental rights terminated."
Placing a child for adoption "is a big decision that probably should occur in conjunction with conversations with trusted individuals, whether family or friends," he adds.
Questions for Potential Adoptive Parents
The decision to adopt is highly personal and depends on the person's situation. However, here are some questions to ask oneself to get the process started:
How many children would you like to adopt? Are you interested in adopting a single child or a sibling group?
Do you have any preferences regarding a younger or older child?
Would you like to care for a child with special needs?
Do you want to adopt domestically or internationally?
What adoption services are available in your state?
How will you financially handle the costs of adoption? Are there any adoption tax credit or adoption assistance programs in your state?
"If you're the adopting parent, it's important to consider whether you have the time and resources to care for a young child adequately," says Brown.
What Type of Adoption is Best for You?
There are many ways to adopt. The best method ultimately depends on your goals, resources, and state laws. Here is an overview of different types of adoption.
Closed versus Open Adoptions
In a closed adoption, there's no contact between birth parents and prospective adoptive parents.
In an open adoption, by contrast, the birth family and adoptive family meet throughout the adoption process and often stay in touch after it's concluded.
When it comes to the pros and cons of closed versus open adoption, "I think it rests with the individuals themselves. In an open adoption, the concern is whether the adoptive parents want to have a relationship with the biological parent," says Brown.
"Some will say, 'Yes, absolutely.' Others will take a more autonomous approach. The benefit of open adoption is having some sort of relationship over time between the biological parent and the child. The con would be the impact that this relationship might have on the child. For example, how will the child respond to the fact that they were placed for adoption, and what will the child think about the individual who is their biological parent continuing to have a relationship with them?"
"I've seen it play out in both a positive and a negative way," adds Brown.
Going Through an Adoption Agency
Many people who are interested in adoption go through an adoption agency. There are two general kinds of adoption agencies:
Public adoption agencies. Public agencies care for and help place children who are in the temporary custody of the state–for example, due to being orphaned, abandoned, or the victims of child abuse. Public agencies often work with state social services or departments of children and families to place children.
Private adoption agencies. Private agencies are typically run by nonprofit charitable or religious organizations that help place children whose biological parents want them to be adopted.
Public agencies are directly operated by the state, while the state licenses private agencies to assist with the care and placement of children into loving homes.
Private and Identified Adoptions
Individuals who want to adopt can deal directly with the biological mother. Since this option doesn't involve an adoption agency, it's called a private or independent adoption.
Even though private adoptions don't involve an agency, lawyers or other adoption professionals often serve as an intermediary between the sets of parents to ensure the process goes smoothly.
Identified adoption combines aspects of private adoption and agency adoption. Generally, adoptive parents find and connect with a biological mother who wants to put their child up for adoption. For example, you might connect with someone through social media.
After meeting with birth parents, the adoptive parents connect with an agency to handle the adoption procedures from there.
Domestic and International Adoptions
Domestic adoption takes place within the United States, and often involves children being placed from one state to another.
For example, an adoptive family in Oregon might want to adopt a child in Idaho. The Interstate Compact on the Placement of Children ensures children's welfare and safety throughout adoption procedures across state lines.
International adoption is, in many ways, the most complex type of adoption since it involves multiple sources of law:
U.S. law, including the Immigration and Nationality Act (INA) governing visas and passports
Foreign laws of the country from which prospective parents want to adopt
International agreements, including the Hague Adoption Convention
"If a parent is going to be involved in international adoption, they probably need to be prepared for questions about the situation, such as diversity and family, or questions from the adopted child's birth parents about why the adoption is happening," says Brown.
If you're considering overseas adoption, speak with an experienced adoption lawyer about the process.
Stepparent Adoption
"With stepparent adoption, the primary concern is making sure there's an understanding of what it means to adopt a child–the rights and obligations of parenthood–and making sure it's done in a way that the adoptive children are pleased about," says Brown.
"Often, children already consider the stepparent to be their mom or dad because the stepparent has stood in the place of their biological mother or father."
Foster Care Adoption
Many people who are interested in adoption will first serve as foster parents. This popular option lets them get experience caring for children of different ages and to see if adoption would work for them. Many states require foster care training, which can be highly valuable if you choose to adopt later on.
"Quite often, the foster relationship develops from being more than a stand-in in a moment of crisis to becoming a lot like a parent-child relationship," says Brown.
However, "it's important for foster parents to understand that the biological parents have an interest as well–one that is actually more significant than the interests of the foster parents. The biological parents typically have the right to have the county or state work with them to construct a plan that will improve the conditions that led to the child being placed in foster care."
"Only after the biological parents have had this opportunity and failed at it can their parental rights be terminated involuntarily," he adds.
However, parental rights aren't always terminated involuntarily. There can be "other situations where the parent will agree that adoption should take place after realizing they can't provide an adequate home for a child," says Brown.
In any event, the interests of the foster parents and the interests of the biological parents "have to be balanced against each other."
The Adoption Process
There are several steps to the adoption process, from locating a child who is available to adopt to the court hearing finalizing the adoption. The typical adoption process will involve:
Decide on the type of adoption you want to pursue. Think through the questions presented above and evaluate your situation. Get more information by speaking with adoption professionals or connecting with local parent support groups.
File an adoption petition with the local adoption court. The petition makes the case to the court for why you want to adopt. Among other things, it will give your personal information and explain why adoption is in the best interests of the child you want to adopt.
Give notice. You will need to give notice of the adoption hearing to all interested parties, including the biological parents and the child (if they are a certain age, typically 12 or 14). Getting the birth parents' consent to the termination of their parental rights so that the adoption can be finalized is essential.
Complete an adoption home study. The home study is an in-depth investigation of the prospective parents' fitness and readiness to be parents. Social workers often conduct the investigation over the course of several weeks. The home study report is used by the adoption court to assess whether adoption is in the child's best interests.
Attend the adoption court hearing. Adoptive placement will be finalized through the hearing, transferring parental rights to the new adoptive parents.
Questions for an Adoption Attorney
Many adoption attorneys provide free consultations or will count consultation fees to their legal services. A consultation lets you see if the attorney meets your needs while getting professional advice about your situation.
To see if an attorney or law firm is a good fit, ask informed questions such as:
What are your attorneys' fees and billing options?
What legal services do you offer?
What is your experience handling adoption cases?
How long could it take before the finalization of the adoption?
What type of adoption is best for me?
What issues or obstacles should I be prepared for in the adoption process?
Find an experienced adoption lawyer in the Super Lawyers directory. For more information on this area of law, read our overview on adoption law.
What do I do next?
Enter your location below to get connected with a qualified attorney today.
Additional Adoption articles
State Adoption articles
Related topics
Attorney directory searches
Helpful links
Find top lawyers with confidence
The Super Lawyers patented selection process is peer influenced and research driven, selecting the top 5% of attorneys to the Super Lawyers lists each year. We know lawyers and make it easy to connect with them.
Find a lawyer near you