Second-Parent Adoption in Pennsylvania
What is it and do you need it?
By Amy White | Reviewed by Canaan Suitt, J.D. | Last updated on May 1, 2023 Featuring practical insights from contributing attorney Helen E. Casale
Use these links to jump to different sections:
Say you're a married same-sex couple or a hetero couple having reproductive challenges and therefore must rely on either a donated egg or sperm. Naturally, the baby that's eventually born to you and your partner is, without question, your baby.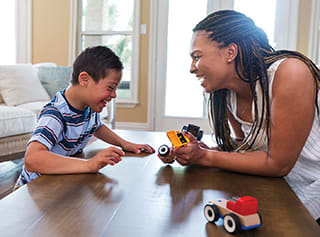 Unfortunately, in the eyes of the Pennsylvania law, it's not so clear when a non-biological partner is involved.
Traditionally, second-parent adoptions were mostly associated with unmarried, LGBT couples, thanks to a 2003 Pennsylvania Supreme Court decision that decided such couples could file an adoption petition when a non-biological partner was present.
The Pennsylvania Adoption Process
Considered a win at the time, it still wasn't ideal, notes family law attorney Helen Casale of Hangley, Aronchick, Segal, Pudlin & Schiller. "There was often anger from my clients, like, 'Why do we have to go through this extra process of second-parent adoption?'"
However, all that changed with marriage equality. Now that same-sex couples can legally marry, their adoptions fall under the stepparent category. But, just because such unmarried couples have the right to marry, the legal adoption process is still just as important, Casale says.
"Now that same-sex marriage is legal, when a child is born during the course of a marriage, the other parent is the legal parent," she says. "But they still need to go through the legal process because the law in Pennsylvania is pretty sketchy when it comes to parental rights."
The good news is that the adoption process is much less cumbersome now.
"There used to be a home-study evaluation, which was pretty stressful and could be highly emotional," Casale says. "There were also many more clearances required, and the process was a lot more expensive."
When to Pursue Second-Parent Adoption
Casale advocates for adoption in any case where a non-biological parent is involved—same-sex or not.
"If a couple who came into my office were husband and wife, but the husband was unable to get his wife pregnant for whatever medical issues and the two relied on donated sperm, I am absolutely saying to this couple, 'You need to go through the second-parent adoption process.'"
It can be a raw place to press when telling a parent who already loves an unborn child that, technically, you should get that love decreed by state law, but it's worth it in the end, Casale notes.
"I tell my clients to think of it as what it is: a major inconvenience filled with tons of paperwork to file, clearances to get, and exhaustive records going back years—but, in the end, you've helped secure the future of your child."
An Adoption Lawyer Can Help Secure Your Legal Rights
Having an adoption attorney involved is critical to ensuring all documents and forms are filled out and filed on time.
Plus, it can be a difficult process for married couples to navigate on their own, as the filing requirements may vary from county to county. "Not having a lawyer to guide you through could really cause a problem," Casale says. "For example, errors could cause you to not get scheduled [for your hearing] and you have no idea why that's happened."
For those beginning the journey, Casale has this advice: "Please put it top of mind, and particularly, get all the work done before the baby is born," she says.
"I can't file until after the child is born, but if you wait and are trying to do all this with a newborn added to the equation, it can make things very difficult. If you do things right, it's actually a pretty streamlined process."
The final step is the decree hearing. "Not only are they short and sweet—about 20 or so minutes and rather anti-climactic—but I have found every judge I've been in front of at these hearings to be very supportive and pleasant," Casale says. "It's my favorite part of the job."
If you have questions or concerns about family law, an experienced Pennsylvania family lawyer can help.
If you'd like more information on adoption law and becoming an adoptive parent, please see our adoption law overview.
What do I do next?
Enter your location below to get connected with a qualified attorney today.
Additional Adoption articles
Related topics
Attorney directory searches
Helpful links
Find top lawyers with confidence
The Super Lawyers patented selection process is peer influenced and research driven, selecting the top 5% of attorneys to the Super Lawyers lists each year. We know lawyers and make it easy to connect with them.
Find a lawyer near you