Can I Get Money If a Dog Bites Me?
In North Dakota, if certain facts are in your favor, yes
on June 9, 2020
Updated on January 9, 2023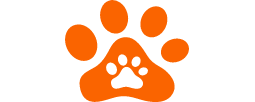 In April 1973, Mary Ann Sendelbach and her husband, both retired farmers living in North Dakota, traveled to a farm owned by Edward and Elizabeth Grad. The Sendelbachs had sold some of their chickens to the Grads, and they wanted to purchase some of their former birds' eggs. After arriving at the Grad farm, Mary Ann Sendelbach decided to go into the Grads' chicken coop to retrieve some of the eggs she wished to purchase. Before she could enter the coop, however, the Grads' dog managed to bite her on the leg.
Sendelbach subsequently sued the Grads for damages. The case, Sendelbach v. Grad, made it all the way to the North Dakota Supreme Court. The Court's ruling effectively established North Dakota's dog bite law governing liability for animal attacks. Unlike the majority of states, North Dakota's legislature has not adopted a specific dog bite statute governing such cases.
N.D. Supreme Court Declines to Establish "Strict Liability" in Dog Bite Cases
So what happened in the Sendelbach case? The lawsuit was originally tried before a jury, which ruled in favor of the Grads. On appeal to the Supreme Court, Mary Ann Sendelbach's attorneys argued that she was entitled to a new trial. As she saw the case, the trial judge should have asked the jury to apply a "strict liability" standard for dog bite injuries.
The Supreme Court declined to adopt that standard. Instead, it held that the "standard of liability for injuries caused by an animal to a person on the premises of the possessor of the animal is no different than the standard regarding injuries to a visitor caused by other means." In other words, if you are lawfully on someone's property and their dog bites you, the owner is only liable if they failed to exercise "reasonable care" in restraining or controlling their animal.
It is important to emphasize the Sendelbach case addressed a scenario where a dog attack occurred on the owner of the dog's premises. If a dog bite occurs out in public, the owner may be liable if they failed to comply with local laws. For example, if a dog bites someone in a public park after the pet owner failed to comply with a town leash law, a court could find the owner liable for any damages.
The Bite Victim's Own Actions May Also Be Put on Trial
As with any legal claim rooted in negligence, dog bite victims should understand that their own actions may also be put on trial. North Dakota follows a "comparative fault" rule in personal injury cases. This means that if a jury decides the plaintiff was 50% or more at-fault for their injury, the defendant owes them nothing in damages. An experienced attorney can better explain dog bite liability and any injury claim.
In the context of dog-bite lawsuits, it is common for the dog owner to claim that it was provoked, either by the victim or a third party. Similarly, the owner may claim the victim was trespassing on their property at the time. In either case, the victim may recover little or no damages if the defense can prove comparative fault.
If you're involved in a dog bite claim, a law firm with an experienced personal injury attorney or a dog bite lawyer can help you understand dog bite liability, dealing with your insurance company and your options. Most attorneys offer a free consultation and you can ask for legal advice about insurance coverage, medical bills, pain and suffering and how to deal with any dog bite settlement.