Dog Wills, Cat Injuries and Malpractice, Oh My!
Where do our pets stand in the U.S. legal system?
on August 30, 2017
Updated on January 9, 2023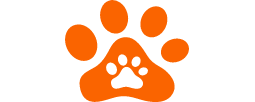 As it stands, pets in the United States are considered personal property under the law. What can pet owners do if negligence is a factor in a pet's injury or death?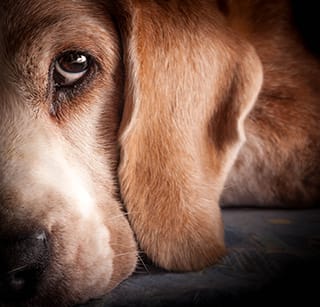 "If you call the general attorney that does malpractice cases or personal injury cases, they are not going to see a lot of value in it or be able to think outside the box," says Jennifer Reba Edwards, an attorney at The Animal Law Center in Englewood, Colorado. "They are going to tell you an animal is nothing more than property; your case isn't worth anything, move on with your life."
But don't assume certain things aren't possible when taking a legal issue regarding your companion animal to court. According to Edwards, there is little legal precedence in the area of animal law, and demonstrating the value of the animal to the family is about creativity and pushing boundaries.
Edwards has practiced
animal law
for 11 years, and seen six- and seven-figure settlements relating to personal injury or wrongful death of a pet. She was also involved in a $24 million class action case against a pet food manufacturer. "The times are changing," she says. "It's gone from $5,000 and $20,000 suits, where we used to jump up and down, and now we're seeing hundreds of thousands and millions."
In some cases, such as a police officer shooting a dog, an animal being considered property has some benefits for legal action. You may be able to file a deprivation of rights case under the 4th Amendment, arguing your property (pet) was taken without due process. In 2016, Commerce City paid a $262,500 settlement after a police officer fatally shot a dog.
In most situations, pets being considered property is a legal barrier for animal owners. Yet, inconsistencies between the law's treatment of pets and the general treatment of physical property create space for change and new standards.
"The legal system is starting to recognize the way we feel about our animals. These furry, four-legged family members are definitely a part of the home and a part of our family," Edwards says.
What Damages Might Be Awarded?
Unlike buildings and some other inanimate objects, pets don't have the legal standing for a person to file a case on their behalf. This means a plaintiff must demonstrate that they personally sustained damages. Animals can, however, be beneficiaries in wills and trusts—a legal factor that distinguishes them from property.
Awards in cases brought by pet owners have previously been decided based on economic damages such as missed work and counseling services in the loss or injury of the pet. But thanks to some recent cases, emotional damages are likewise being considered.
A groundbreaking settlement occurred in 2012, when a judge awarded $65,000 to Edwards' client, a Denver dog owner who returned home to find that her dog, Ruthie, had died. While she was gone, a cleaning worker with Posh Maids had visited and, upon questioning, alleged that Ruthie was hit and killed by a car. The court found Posh Maids negligent in the dog's death in a negligence lawsuit. The award for the negligence case was partially in recognition of emotional distress damages, as was a case Edwards settled in 2016 on behalf of Chloe, a service dog.
"We are seeing courts more and more recognize that a dog, cat or any animal has intrinsic value to the family. You can't just give these people a market value and say, 'Here, get another dog.' That is not how this works," Edwards says.
"We still need to keep burning that path," she adds. "It's an emerging—and very quickly growing—area of the law, and we need to keep fighting that fight."
For more information on this area of law, see our overview of animal law.