$10,000 May Be All You Can Get If Your Pet is Killed
With few exceptions, Maryland's statutory cap often makes pet owners even sadder
on July 18, 2018
Updated on May 17, 2022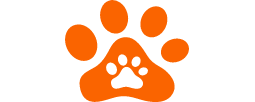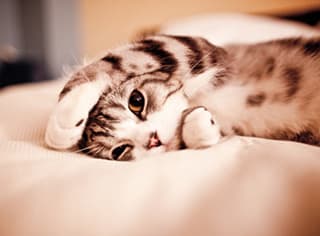 "I got a recent call from a pet owner whose dog was killed by another dog," says Bowie, Maryland, attorney Maria K. Patterson. "The owner has suffered great emotional distress, but the state cap on the loss of a pet is limited to the fair market value of the pet before death and reasonable and necessary vet costs, not to exceed $10,000. Since [the owner] was bit, that will allow for the recovery of pain and suffering and will add significant value to the case. Had he not been bit, the loss of the dog's life would be capped at $10,000, and most insurance companies would not willingly offer $10,000 without proving damages in that amount. Accordingly, for some people, it may not be worth pursuing such a case, especially in light of the emotional distress of reliving the incident. Ironically, I am sure the owner would opt to suffer the bite over and over again, if only to have his dog alive. It is a very sad case."
Unfortunately for pet owners, such a case is not unusual—nor is Maryland alone in viewing the death of a pet this way. In fact, courts awarding market value damages is the norm when they view an animal best friend as personal property, and awards rarely exceed $10,000.
"It's a shame because there are some people whose pets are like their children," says Patterson, who handles injury and criminal defense cases. "Tragically losing a pet and then learning of the cap on damages adds insult to injury."
Seeking Compensatory Damages (and Non-Economic Damages)
There is only one way a pet owner's emotional distress can be considered, Patterson adds, and it stems from the 2017 case of Brooks v. Jenkins. In that case, a Frederick County jury awarded the Jenkins family $20,000 in damages ($10,000 to each spouse), plus $200,000 for emotional distress ($100,000 to each spouse) after a police officer shot and killed their dog in front of them. The original verdict for $620,000 was reduced based on applicable statutory caps. 
"The only reason this case turned out the way it did is because the case involved a count for violating the plaintiffs' constitutional rights under Articles 24 and 26 of the Maryland Declaration of Rights," Patterson says. "This allows one to  enforce rights through a common law claim for damages."
However, if you do not have a state actor, like the police in this case, you will be limited to the state's cap on damages for pets, Patterson says. (Even animal control and the humane society often fall under other municipal entities.)
If You Ask a Law Firm to Jump In
Adding more insult to injury, the cap may keep attorneys from jumping at these cases. If someone were to pursue a case on their own, Patterson says small claims court might be the best bet. "Small claims cases are capped at $5,000 in Maryland—or $10,000, in D.C.—and you do not have the strict rules of evidence, so you can admit a police report or hearsay," she says.
"However, some people do not want to handle claims on their own, and they are likely overwhelmed due to their unfamiliarity with the whole claims procedure," Patterson continues. "For a maximum recovery of $10,000, if it is arguably an open-and-shut case, I would imagine some lawyers would be interested in taking on and pursuing it, especially if they are empathetic to the pet owner. However, liability would probably have to be pretty clear against the pet owner.  For instance, if the dog had bitten before or was off leash at the time of the incident."
At the very least, it might be worth reaching out to an animal law or personal injury attorney to consider your case. If the circumstances seem right, an attorney might help you seek compensation in your difficult time.
It may work for Patterson's client. Though the case is still pending, Patterson has some hope that it will lead to a favorable outcome in the end. "I just do not see how a jury could separate the physical injury from the emotional injury of losing their pet," she says.
For more information on this area of law, see our overview of animal law.
Other Featured Articles
Planning for furry, feathered or scaly friends
An overview of one of the more dynamic areas of the legal field