Planning Your Pet's Future
How to create a trust or estate plan for your pet in Minnesota
on December 12, 2017
Updated on June 17, 2022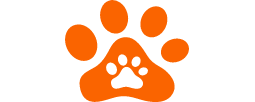 Today on your drive home from work, what if the unimaginable happens? Your car skids off the road and smashes into a guardrail; the next thing you know, you are rushed into surgery at the hospital. Meanwhile, your beloved pet faithfully waits at home by the door, whining as the sun goes down and wondering why his best friend hasn't come home.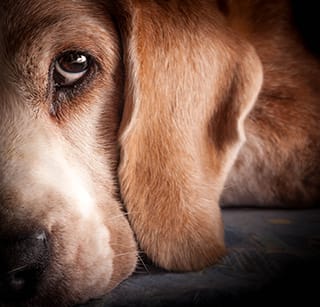 To say that pets are family members doesn't quite encompass the depth of feeling that comes with loving and cherishing a furry, feathery, or scaly member of the clan. And when we look to the future, the responsible thing is to have formal arrangements in place in the event that we shuffle from this mortal coil. In May 2016, the Minnesota Legislature became the last governing body in the United States to put your ability to set aside money, provide care instructions and veterinary care for your animal after your death into law.
Pet trusts are now available in the state of Minnesota, and can provide for your pet in case of emergency or if you meet your end. Here is how they work.
How the Law Works
Under the law, you or a legal counsel will have to name two people to legally bind themselves to care for your animal: One as a trustee of the actual funds or assets placed in your pet trust, and another as "an enforcer," someone you trust, as the statute puts it, to make sure the animal is cared for according to the terms of your trust.
Before this law, pet owners had to make informal arrangements and set money aside and task someone with taking care of their pet. This did not, however, come with accountability, and the animals' care plan is not always met. The law provides the pet with a trustee as well as a stalwart protector.
What to Consider
Pet owners should predict all possible outcomes that could occur when making a trust. If you outlive your current pet and a new animal enters your life, your plan should reflect it. The same goes for the opposite: if you need to be taken care of and your pet is left alone.
Animal law attorneys are fighting for the rights of pets every day, yet the law still sees them as property of an owner. Fortunately, with the creation of these trusts, all of the guess work and worry about the care of your pets can be taken away. You can—and should—specify the standard of living that your pet currently enjoys and should enjoy in the future, as well as leave detailed information on what should be done if the pet passes away.
In any event, life is unpredictable. For more information on this area of law, see our overviews of animal law and estate planning. If you're interested in a pet trust, contact a reputable estate planning attorney for peace of mind. If you don't look out for the future of your pets, who will? 
Other Featured Articles
An overview of one of the more dynamic areas of the legal field