What To Do If You Suspect Price Fixing or Unfair Competition in California
Call an attorney to investigate an antitrust violation
By Super Lawyers staff | Reviewed by Canaan Suitt, J.D. | Last updated on May 2, 2023 Featuring practical insights from contributing attorney Eric B. Fastiff
Use these links to jump to different sections:
Under federal and state regulations, companies have a responsibility to use fair commercial practices. A business that engages in price fixing, fraud, or any other type of unfair competition may be held legally liable for the damages caused to consumers and competing firms. There are various ways by which authorities become aware of such business practices, but the most common is employees or customers who suspect something first-hand.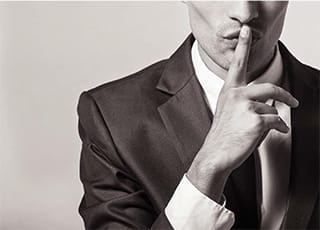 "People have rights, and they should ask for help if they suspect illegal conduct," says Eric B. Fastiff, an antitrust attorney at Lieff Cabraser Heimann & Bernstein in San Francisco.
"There was a case involving the price fixing of vitamins in 1999, and it really began because a company in Louisiana was suspicious that its suppliers weren't competing against each other. They called their senator, who then alerted the Department of Justice. That spawned a massive global investigation and criminal prosecutions, and companies had to pay hundreds of millions of dollars to their victims and to the government as criminal fines. So people should speak up."
Here is an overview of key steps to take if you suspect a company is engaged in price fixing or unfair competition in California.
Know the Law and People to Call
These cases are regulated by a complex web of federal and state regulations. They include:
Anti-Price Fixing Federal Laws: As defined by the Federal Trade Commission (FTC), price fixing is an unlawful agreement—written, verbal, or implicit—between competitors that artificially alters prices.
Federal Trade Commission Act: Protects consumers and other market participants from unfair, deceptive, and otherwise fraudulent commercial practices such as false advertising.
California's Unfair Competition Law: State laws provide important protection to consumers and legitimate businesses: "unlawful, unfair or fraudulent business act or practice and unfair, deceptive, untrue or misleading advertising" are prohibited acts.
How these laws apply can be difficult for a layperson to understand, which is why it's essential that they alert someone, Fastiff says.
"There's a couple of routes they can take," he says. "They can call someone like me, who represents victims in price fixing and monopolization cases. They can call their state attorney general's office, which has jurisdiction to enforce state antitrust laws. They can call a county, city attorney or district attorney, which often has prosecutorial authority but generally not the resources and the experience to handle these kinds of cases. Then they can always call the FBI or the U.S. Department of Justice (DOJ), which oversees the federal antitrust laws."
Whistleblowers and Ripped-Off Customers
Of the calls Fastiff receives, this is a common example of one: "People call us and say, 'My two suppliers are bidding the exact same,' or, 'I asked one to lower the price and the salesperson told me that he was told that he's not allowed to.'"
Regardless of the situation, if something seems off in your business dealings and you suspect rivals working together to set higher prices, you need to alert someone. This is a more difficult proposition for employees at a company they suspect is part of the problem, because they may lose their job as a result. This is why antitrust firms like Lieff Cabraser also have an active whistleblower protection practice.
"If somebody comes in who works for a company and they're saying, 'I'm suspecting price fixing against the government' or 'They're asking me not to lower prices' or 'They won't let me change jobs because of an agreement with a competitor,' it's a whistleblower case," Fastiff says. In those cases, an employment attorney will protect them from things like wrongful termination, while another firm or entity pursues the antitrust action.
Documenting Suspected Violations
Evidence is key in any case, and antitrust litigation is no different. Fastiff notes, however, that asking an employee to compile that on their behalf can be problematic.
"We would never tell somebody to take documents from their employer if that's not allowed," he says. "A statement to us or to a law enforcement personnel, who can then enforce a subpoena on good faith, that's a good way to be able to obtain the information."
On the other hand, consumers and/or competing businesses that have been adversely affected by price fixing, anticompetitive conduct, or unfair competition should write down exactly what happens and preserve all relevant evidence and sensitive information.
The Cost/Reward of an Attorney
If you have any questions about your options, a California antitrust litigation attorney can provide legal advice. You may be able to file a lawsuit to obtain an injunction to stop unfair practices and recover financial compensation. The money in these cases depend on the legal entity involved and type of case, but they are commonly done on a contingency fee basis. Under that arrangement, attorneys only collect money if the case wins or settles—usually one-third of the total award, plus expenses.
"If a customer reaches out because they think their suppliers are fixing prices, we'll investigate, and if the client wants, we'll represent them on a contingency and then sue the suppliers," says Fastiff, adding that sometimes a letter alerting the company of what they know can also correct the problem. "Whistleblower cases are also contingency relationships."
For more information on this area of law, see our overview of antitrust litigation.
What do I do next?
Enter your location below to get connected with a qualified attorney today.
Attorney directory searches
Helpful links
Find top lawyers with confidence
The Super Lawyers patented selection process is peer influenced and research driven, selecting the top 5% of attorneys to the Super Lawyers lists each year. We know lawyers and make it easy to connect with them.
Find a lawyer near you