Filing a Lawsuit for Price Gouging in Oregon
How antitrust laws aim to protect consumers
By S.M. Oliva | Last updated on January 10, 2023
Use these links to jump to different sections:
Free markets are the lifeblood of the American economy. But markets are imperfect and are subject to abuses if not properly regulated. For this reason, Congress and the Oregon Legislative Assembly have adopted a wide variety of antitrust and consumer protection laws designed to eliminate market practices that harm consumer or competition generally.
Dealing With "Abnormal Disruptions" of the Market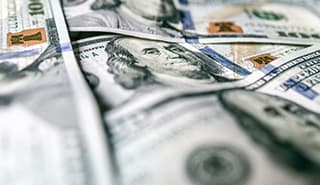 One such law is Oregon's anti-price gouging statute. Stories about price increase often follow a natural disaster such as earthquake or wildfire, when some merchants try to take advantage of a sudden increase in demand to raise double or triple their normal prices. But price gouging is not always tied to a disaster. It may simply reflect greed and a general disregard for business ethics. For instance, during the summer of 2017, the Oregon Department of Justice (DOJ) said it received a large number of price gouging complaints from residents and tourists who were charged exorbitant hotel rates during the last North American solar eclipse. According to the
Salem Statesman-Journal
, many people who had reserved rooms a year or more in advance of the eclipse found that the prices they were originally quoted were doubled when they arrived for their stay. Oregon Attorney General Ellen Rosenblum said her office notified offending hotels the law required them "to either honor visitors' reservation with the originally booked price or give at least $500 to each consumer."
What is Price Gouging?
So what is the exact legal definition of "price gouging"? According to
Section 401.960 of the Oregon Revised Statutes
, the state considers "charging unconscionably excessive prices" during a period of "abnormal disruption of the market" to be an "unlawful trade practice." An abnormal disruption can include "any emergency that prevents ready availability of essential consumer goods or services," such as food, water, construction materials, or as noted in the example above, hotel rooms. The governor has the authority to define exactly when an abnormal disruption occurs as part of a state emergency declaration. Note that an abnormal disruption may only exist within a particular city, county or geographic location. The governor is expected to define the emergency area as narrowly as possible. In addition, a declaration triggering the price gouging law will only remain in effect for 30 days unless the governor issues an extension. A declaration may also be terminated sooner than 30 days by order of the governor or the Legislative Assembly. When a declaration is in effect, Oregon retailers and wholesalers generally cannot raise their prices more than 15 percent over what they charged prior to the declaration. There may be specific exceptions, however, for sellers whose are forced to increase prices due to additional costs imposed by their own providers or additional expenses related to the emergency (such as higher labor and transportation costs).
Seeking Damages
If you have been forced to pay unconscionably hired prices due to possible price gouging, you have the right to seek civil damages under Oregon's antitrust laws. "Oregon passed a statute which allows indirect purchasers, which is usually consumers, to bring antitrust claims under state laws. Under federal law, only direct purchasers can bring claims," says Steve D. Larson, a class action attorney at Stoll Berne in Portland. For example, Larson has an antitrust case involving automotive parts, and the direct purchasers are the manufacturers of the cars who buy parts to include in the vehicle. "We filed a claim on behalf of Oregon consumers who purchased a number of different cars." The plaintiffs in that case were asked what they bought, when, where, how much they paid, and to provide any documentation they have related to it. "Once we had that information, we would figure out if they fell into what we call the class definition—if they purchased within the correct time frame, vehicle, and part," Larson says. If they did, they could be a part of the class, which means their name appears on the complaint, they will be asked for a deposition, and, if it goes to trial, they may be asked to testify. At the very beginning, however, Larson says the best plan of action is to search online. "A lot of times, people aren't aware of the different class actions going on and we have to reach out to the people we can find and put investigation information on a website," he says. "Internet searches is the best way for people to find out about these things."
Price Gouging Hotline
You can also
file a consumer complaint with the state attorney general's consumer protection hotline
, or reach out to
an Oregon antitrust and consumer protection attorney
to advise you on the actions that may be appropriate for your situation. "These cases can take seven to 15 years, depending on what happens. It can take a long time," Larson says. "The dollar amount isn't usually very high in antitrust cases. … It depends on the damages and, if they're low, we may ask for service awards. I've had cases as high as $25,000 and as low as $500 [per class representative]; it's very dependent on the case." For more information on this area of law, see our overview of
antitrust litigation
.
What do I do next?
Enter your location below to get connected with a qualified attorney today.
Attorney directory searches
Helpful links
Find top lawyers with confidence
The Super Lawyers patented selection process is peer influenced and research driven, selecting the top 5% of attorneys to the Super Lawyers lists each year. We know lawyers and make it easy to connect with them.
Find a lawyer near you