What Evidence Do You Need in a Price-Fixing Lawsuit?
The types of things antitrust attorneys look for
on November 1, 2021
Updated on January 10, 2023

Whether you're a regular consumer of a product or a someone who relies on a purchase for their business, often price-fixing concerns stem from the same red flag: a seemingly coordinated change in price. While there are many natural ways for prices to change, it's also not unheard of for competitors to manipulate the market by artificially inflating prices and fostering unfair competition. This is why state and federal antitrust laws exist.
But how do you prove that price-fixing occurred?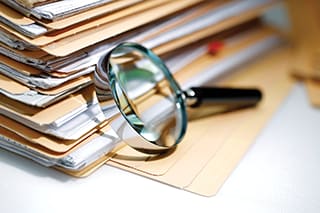 "The evidence of an actual price-fixing agreement is almost always in the hands of the defendants. We certainly wouldn't anticipate that that would come from the client, or the prospective client," says Joshua D. Snyder, an antitrust attorney at Boni, Zack & Snyder in Bala Cynwyd, Pennsylvania. "But the prospective client certainly has a boots-on-the-ground understanding of the market, which can be very valuable and helpful. But in general, we work with an economist and econometrician to really dig into the hard economic evidence and the data to understand what's happening with pricing and the market structure."
Here is an overview of the evidence they look for.
The Challenge: Price Similarities are Normal
Antitrust cases are notoriously complicated. One of the challenges is the price-fixing and other unlawful anti-competitive conduct is difficult to prove. Companies and organizations engaged in illegal practices often try to conceal misconduct. To make matters even more difficult, a price similarity is not, by itself, enough to establish an inference of price-fixing. Quite the contrary, price similarities are a normal part of a healthy and competitive market, and may be justified by seasonal changes, new taxation or tariffs, a shortage of materials, and more.
When a legal team digs in, they're asking a lot of questions, Snyder says. "Are there signs of coordinated pricing activity? Is Manufacturer X charging the same as Manufacturer Y? How are they justifying those price changes? Did the price changes or price increases occur around some known meeting where we know the competitors had a chance to talk to one another? Has there been a history of competition and undercutting one another that someone suspects has changed and been replaced with pricing that is the same across the board, and an apparent lack of competition?"
The discovery process for these cases—that is, the fact-finding part of the case—is extensive, nuanced and complication. "But the nice thing in the increasingly digital and electronic world is we can look at all the digital footprints of where people were, and when they were talking or texting, emailing. It's just much harder to do anything anymore without some kind of record being created," Snyder says. "And there are instances where a salesperson or an executive may intimate to a customer that something anti-competitive is going on. It's certainly not beyond the realm of possibility."
How to Prove Price-Fixing in Pennsylvania
State and federal courts will take a holistic view of price-fixing cases. In general, a successful price-fixing claim will be built on a foundation of circumstantial evidence. With some exceptions, there is often not a "smoking gun" in a price-fixing case. Here are some of the types of things that can be used to prove illegal price-fixing in Pennsylvania:
An Unusual Pattern of Price Changes: Although price similarities are a normal part of a well-functioning market, that does not mean that all pricing activity that looks "similar" is legitimate. Often, price-fixing cases start when someone notices an unusual pattern of similar price changes between competing businesses.
Public Statements: While businesses fix prices to conceal their unlawful conduct, corporate officers and corporate directors still sometimes make public statements that provide evidence that indicates that price manipulation is occurring behind the scenes.
Whistleblower Disclosures: Some price-fixing cases are based, in part, on disclosures. A high-ranking employee or another person with inside knowledge about corporate practices may provide information about price-fixing to the media or to state/federal regulators (such as antitrust enforcement agencies, such as the DOJ and FTC). These disclosures can help support an independent legal claim.
Internal Communications: Finally, internal communications between companies is often evidence in a price-fixing case. Unless there is some form of "leak" to the press, these communications may be obtained by a Pennsylvania antitrust attorney during the discovery process once a price-fixing case has already started to move through the court.
How Long It Takes and How much It Costs
A lot of price-fixing cases are dealt with as class action litigation, Snyder says, and that litigation typically takes years. "Even the investigation can take months, because you really have to dig into the particular market and understand what's happening before filing a suit. It really has to be very thoroughly vetted and researched."
The good news is these cases are done on a contingency fee basis, so you don't pay a lawyer anything, nor do you foot the bill for the extensive discovery costs. "The lawyers advance the costs for the economists and the other experts, and electronic discovery costs can also be very significant—looking into the millions, sometimes tens of millions of dollars, over the life of the case," Snyder says.
Those monies come out of the common fund, should you prevail. As for the attorney's fees, those are set by the court if there is a class-wide judgment. "So we work often for years and then we're in the hands of the court to decide what our fee will be," Snyder says. "If we recover what's called a common fund, essentially a pot of money that goes out to the class, then we might get a fee that's based on a percentage, maybe 25% or one-third of that common fund."
This is why allegations of price-fixing schemes should always be investigated. If you have any specific questions or concerns about price-fixing lawsuits, contact an experienced Pennsylvania antitrust attorney for help.
"Every case is different, every case requires its own analysis, requires learning about each different market. There's certainly a lot of nuances, but often the prospective clients have a feel for what's right and what's legitimate," Snyder adds. "Clients should, in my view, trust their instincts and look into pricing practices that don't feel right based on their experiences."
For more information on this area of law, see our overview of antitrust litigation.