How to Defend a Price-Fixing Allegation in Texas
What do you do if you're facing the Federal Trade Commission?
By Super Lawyers staff | Reviewed by Canaan Suitt, J.D. | Last updated on May 2, 2023 Featuring practical insights from contributing attorney William M. Katz, Jr.
Use these links to jump to different sections:
In a free market economy, the price signal is one of the most important tools. Undesirable shortages and surpluses are limited because prices can float to adjust for supply and demand. Businesses in Texas have the right to set their own prices.
That being said, there are some limits: Price-fixing is an unlawful practice. In this article, you will find an overview of the federal regulations on price-fixing and the steps that you need to take if your business is facing allegations of misconduct.
What is Price-Fixing?
Businesses largely have the right to set whatever prices they want. To help preserve fair and competitive markets, government regulations prohibit companies from fixing prices and other anticompetitive conduct.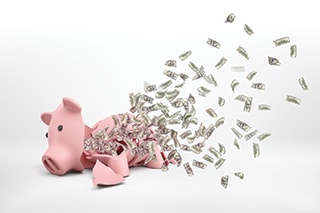 "At the federal level, we have dual enforcement: the Antitrust Division at the Department of Justice and the Federal Trade Commission," says William M. Katz, Jr., an antitrust claims litigator at Holland & Knight in Dallas.
"We also have state attorneys general who are very active in the antitrust enforcement space. One of the most significant differences is that the FTC does not have the ability to bring in criminal enforcement actions. That's reserved exclusively for DOJ. So, if you're facing an FTC price-fixing investigation, it's going to be a civil enforcement action. Usually, you will not face parallel DOJ and FTC investigations. The agencies try to work it out behind the scenes among themselves as to who is going to investigate a particular matter."
The Federal Trade Commission (FTC) defines price-fixing as "an agreement (written, verbal or inferred from conduct) among competitors that raises, lowers, or stabilizes prices or competitive terms." In other words, businesses are supposed to come to their prices on their own. The goal is to have them compete for consumers—working together to manipulate price increases on goods or services may be an antitrust violation.
"The FTC has two avenues to pursue for litigation," Katz says. "One is that they are empowered in certain instances to seek relief in the federal courts, but then they also have their own kind of internal administrative process."
Key Steps to Take If You Face Price-Fixing Allegations
The FTC is clear: Price-fixing is a major enforcement concern for antitrust regulators and law enforcement. Businesses and retailers facing allegations of unlawful price-fixing should take immediate action to protect its interests. Here are important steps to take if your company is facing price-fixing allegations in Texas:
Review the Allegations: First and foremost, you need to figure out exactly what the FTC or other state/federal regulators are alleging. You cannot effectively defend price-fixing allegations if you do not understand the underlying nature of the investigation.
Get Organized: Organization is the key to raising an effective price-fixing defense. While the government has the burden of proving that a violation occurred, businesses should be prepared to raise a strong defense. Gather all relevant information, including any potentially exonerating evidence. Relevant evidence could include background information that explain how your business came to a specific price point or a documentation of how the price has shifted over time.
Seek Professional Help: The sooner you seek guidance and support from an experienced professional, the better position you will be in to defend the allegations. Price-fixing has a specific definition under the law. The FTC and/or state regulators must establish certain elements to prove a violation of antitrust laws.
"You would get an indication based upon a request for some information from the Commission," Katz says. "That is when you try to engage outside counsel to help respond. You would want someone who has substantive experience, but also who has good credibility with the FTC, because there will be an investigation before there's ever a complaint filed that would officially kick off a kind of internal litigation matter. They have the ability to collect documents not only from the potential parties to the litigation matter, but also non-parties, like customers or people who would be affected by the allegedly improper conduct."
Preparing for a Price-Fixing Case: Gather Evidence and Lawyer Up
Price-fixing cases are notoriously complex. The unique facts always matter. You do not have to go up against state or federal regulators alone. An experienced Texas antitrust litigation attorney or law firm will be able to review the allegations and help you and your business determine the best path forward.
"Once you're aware that there's a potential for litigation, make sure you gather all the necessary facts and then come up with a theory and a defense based upon those facts and/or the law," Katz says.
A lot of these matters settle without litigation, Katz adds. Ideally, at this juncture, you would persuade them to drop the investigation and any criminal prosecution. If that doesn't work, "Usually the Bureau of Competition and the Bureau of Economics present their findings and a draft complaint to the FTC commissioners," he adds. "Then there's an opportunity to go in to make your case as to why the FTC should not vote in favor of issuing a complaint."
The third avenue to avoid litigation would be to present a consent decree. "The parties at the end of the investigation say, 'We're willing to do certain things or modify our behavior,' then a consent order is voted on and essentially that's the end of it. It ends through some sort of negotiated settlement.," Katz says. Beyond that, your only hope to avoid litigation is filing motions to dismiss or motions for summary judgment.
Learn more about the process and timeline of federal antitrust cases. For more information on this area of law, including federal antitrust laws, see our overview of antitrust litigation.
What do I do next?
Enter your location below to get connected with a qualified attorney today.
Attorney directory searches
Helpful links
Find top lawyers with confidence
The Super Lawyers patented selection process is peer influenced and research driven, selecting the top 5% of attorneys to the Super Lawyers lists each year. We know lawyers and make it easy to connect with them.
Find a lawyer near you