An Overview on Bad Faith Insurance Law
Evaluating whether or not you have a bad faith insurance case
on December 15, 2016
Updated on March 30, 2020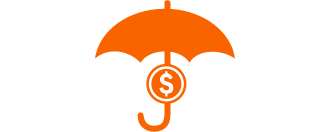 Insurance policies exist to protect you against economic loss. Your policy often kicks in when you are involved in an accident or suffer some kind of damage or injury. It can also cover you if you caused someone else's injuries or damages. Unfortunately, sometimes your relationship with your insurer does not work the way it's designed to. In these cases, you might be able to bring a lawsuit for bad faith.
The following overview can help you start evaluating whether you have a bad faith insurance case, and it will give you the background information you need to comfortably speak with a lawyer.
Overview
Every insurance contract contains an implied covenant of good faith and fair dealing, which imposes a duty on insurance companies. When they violate this duty, you can bring a bad faith insurance claim. These are tort claims instead of contract claims, which is important because it affects the damages you can recover—it allows you to recover more than the contract is worth.
Common Examples
Bad faith happens when your insurance company refuses to follow through with its contractual duties to you as a policy holder. However, it isn't always easy to define what bad faith looks like because it is defined by court decisions interpreting state statutes. 
That said, the following are examples of situations that have been regarded as bad faith.
Failure or refusal to conduct an adequate investigation into claims
Refusal to defend claims from other parties
Unreasonable interpretation of the insurance contract
Threats against the insured party
Delay in handling insurance claims
Refusal to make a reasonable settlement offer
Proving a Case
Bad faith insurance claims exist under common law and statutory law. Common comes from judicial precedent and is sometimes referred to as "case law." Statutory law was written and passed by the legislature. This means you may have more than one avenue through which you can bring your claim.
Bringing a claim under state statutes will vary by state. The common law approach, however, will likely be similar from state to state. To prove a case of bad faith insurance under common law, you will need to show that benefits due under the policy were withheld and withholding these benefits was unreasonable.
To prove your case, you will want to make sure you can demonstrate that you have a valid claim and it was denied. The reasonableness of your insurance company's actions will be evaluated based on the facts as they existed at the time.
Common Questions
Below are some common questions you might want to consider when meeting with an attorney for the first time.
What is a bad faith insurance case?
How do I prove a bad faith insurance case?
What damages are available?
Can I also bring a breach of contract case?
Finding the Right Attorney for Your Needs
It is important to approach the right type of attorney—someone who can help you through your entire case. To do so, you can visit the Super Lawyers directory, and use the search box to find a lawyer based on your legal issue or location.
To help you get started, you may want to consider looking for a lawyer who has experience with bad faith insurance law.  
Why Should I Talk to a Lawyer?
Much of this law is state-specific, which means you will want the assistance of someone who knows your state's law. An experienced lawyer will know what you need to prove and the best way to go about proving it. Your attorney can also obtain necessary documents and interview potential witnesses for you, and they can negotiate a settlement agreement if that's something you're interested in.
A lawyer will be able to anticipate potential problems with your case and advise you on how to approach them. Your lawyer will also keep track of deadlines and file all the paperwork with the necessary courts and agencies, giving you one less thing to worry about.
Why Super Lawyers?
Super Lawyers is a rating service of outstanding lawyers from more than 70 practice areas who have attained a high-degree of peer recognition and professional achievement. The patented selection process includes independent research, peer nominations and peer evaluations. The objective is to create a credible, comprehensive and diverse listing of outstanding attorneys that can be used as a resource for attorneys and consumers searching for legal counsel. As Super Lawyers is intended to be used as an aid in selecting a lawyer, we limit the lawyer ratings to those who can be hired and retained by the public. You can learn more about the selection process here.