Breach of Contract vs. Bad Faith: What is the Difference?
How these insurance coverage lawsuits differ in Pennsylvania
By Super Lawyers staff | Reviewed by Canaan Suitt, J.D. | Last updated on May 2, 2023 Featuring practical insights from contributing attorney Jay M. Levin
Use these links to jump to different sections:
When we think about contract disputes, many of us imagine disagreements about the terms of an employment contract or differing opinions on a company's obligations in a sales agreement.
While these types of conflicts can and do arise, a surprisingly high number of contract disputes actually involve insurance policies. Whether these disagreements are based on an insurer's breach of contract or breach of the duty of good faith and fair dealing (bad faith) has important repercussions on the type of lawsuit filed in court, as well as the outcome of this type of legal action.
"The basic insurance contract dispute is over whether the policy applies or does not apply, and the policy is the contract," says Jay M. Levin, an insurance dispute attorney at Offit Kurman in Philadelphia.
Contract Law Disputes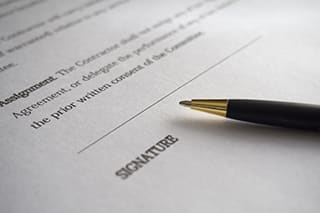 Although we often don't think of them as such, insurance policies are a form of contract between a policyholder and their insurance provider. Like any other type of contract, these types of agreements need to be interpreted in order to determine the full extent of coverage.
When the language in an insurance policy is subject to more than just a single interpretation, however, the policyholder and the provider could be at odds. For instance, an insurer could conclude that a certain kind of coverage isn't included in the contract terms or that it is excluded in a particular case and then deny coverage based on that decision. In these cases, the insurer and the insured may need to litigate their contract dispute in court, where successful policyholders can expect to obtain the coverage that they were initially denied under the terms of the original contract.
In any contract dispute, the first step is to carefully examine what the policy says, Levin explains. "You look at the facts of the claim and loss to see what is involved. Usually the insurance company will say what they're paying, what they're not, and why. Sometimes it's a really simple dispute about the amount, where everyone agrees it's a covered loss. Sometimes it's more complicated because the company says all or part of the loss isn't covered because of an exclusion. Then you have to look at the exclusion to see if it applies, and that can get into several other issues."
Bad Faith Claims
When an insurer fails to approve claims not because of a dispute regarding contract language, but in an effort to cut down on costs or for another improper reason, it could be held liable for acts of bad faith.
"The essence of bad faith is a tort concept that the insurance company not only breached its contractual obligations, but did so so egregiously that it should also be liable in tort," Levin says. "A standard formulation is that it knew, or should have known or recklessly disregarded, that it had no reasonable basis to deny the benefits being sought."
In 2017, the Supreme Court of Pennsylvania issued a ruling, Rancosky v. Washington National Insurance Company, in which it clarified the two-part test for proving that an insurer has acted in bad faith. That test requires courts to assess the following:
Whether an insurer did not have a reasonable basis for denying benefits under a particular policy; and
Whether the insurer knew or recklessly disregarded its lack of a reasonable basis for refusing coverage.
If the answer to these queries is yes, then an insurer can be said to have acted in bad faith, in which case, it can be required to compensate the injured party not only with the coverage that they were denied, but also with:
Punitive damages;
Court costs and attorney's fees
An amount equal to the interest that accumulated on the claim from the date it was filed, plus an additional 3 percent
To learn more about the differences between a contract dispute and a bad faith insurance claim, you should contact an experienced Pennsylvania insurance dispute attorney who can address your questions and concerns. Reaching out to an attorney is important for a couple of reasons, Levin says, and it can depend on the type of claim. In property insurance claims, for example, homeowners sometimes estimate on the safe side for repairs, but in so doing, that misrepresentation can void the entire claim.
"Lawyers also give you guidance on what to fight about, how to go about it, the best way to approach a claim, and we can get you to the resolution must faster," he adds.
For more information on this area of law, see our bad faith insurance overview or reach out to a law firm.
What do I do next?
Enter your location below to get connected with a qualified attorney today.
Related topics
Attorney directory searches
Find top lawyers with confidence
The Super Lawyers patented selection process is peer influenced and research driven, selecting the top 5% of attorneys to the Super Lawyers lists each year. We know lawyers and make it easy to connect with them.
Find a lawyer near you