Which Creditors Can I Pay Before Bankruptcy?
Maryland debtors should be cautious prior to filing
By Doug Mentes, Esq. | Last updated on January 10, 2023
Use these links to jump to different sections: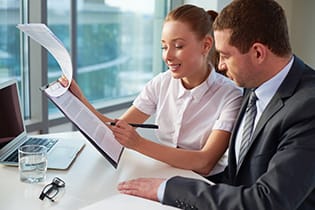 When someone files for bankruptcy, the law presumes the individual or couple is insolvent—having more debt than assets—fin the 90 days prior to filing. For bankruptcy filers with primarily consumer debts, they must disclose any payments of $600 or more made to creditors during the 90 days prior to filing with the Statement of Financial Affairs. Consumer debts are incurred by an individual primarily for personal, familial, or household purposes. If a person is filing for bankruptcy on debts that are not primarily consumer debts, they must disclose any payments over $6,425 (as of 2018) within the 90 days prior to filing. Once a bankruptcy case is filed, a trustee is appointed to oversee, and potentially distribute, assets of the bankruptcy filer (debtor). The trustee can avoid creditor payments of $600 or more in the 90 days prior to filing if it's shown that the payment enabled the creditor to receive more than it would have received through the bankruptcy filing. In the case of a Chapter 7 bankruptcy, creditors often receive nothing from a debtor prior to the debt being discharged. "The thinking is that people are having financial difficulties before they file their
bankruptcy
cases," says Alan Eisler, who's practiced bankruptcy law in Maryland for 25 years. "Under the bankruptcy code, the assumption is the debtor is insolvent in the 90 days before filing for bankruptcy, and it's not fair that during that 90-day period the debtor paid some creditors and not others." He adds that these payments "are considered preferential" under the bankruptcy code.
Trustee Can Require Preferential Transfers Be Returned
Eisler gives an example to show what may occur when a debtor is caught making a preferential transfer: "Again, the reason for this disclosure is it's not considered fair that a debtor paid, for example, Bank of America $610, and nothing to American Express. So, in the name of fairness, the bankruptcy trustee can sue Bank of America for the return of that $610, then take that money and divide it on a pro-rated basis among all creditors in accordance with priority for payment in the bankruptcy code." There are several defenses available to the debtor, but most apply for debtors with primarily non-consumer debts. These include:
Contemporaneous exchange defense, where delivery of goods is conditioned upon payment made at the same time.
New value defense, where a merchant provided new goods after receipt of payment. The cost of the new goods can offset the amount of preference payment.
There are also exceptions under the law. For example, alimony and child support can't be set aside by a trustee as preferential transfers.
Insider Transfers Are Subject to 1-Year Disclosure Period
Required disclosure of transfers of $600 or more is extended to one full year prior to bankruptcy filing for transfers to "insiders" of the debtor. Insiders are relatives or close business associates. Several other persons or entities are defined as insiders under the bankruptcy code.
Most Preference Cases Settle
Among bankruptcy practitioners, Eisler says, "we joke because almost every preference case settles. The facts usually are not in dispute; it's not like the car accident case where you say, 'Was the light red, yellow or green?' Here, preferences deal with dates and payments of money. There generally isn't that much that's factually in dispute, except for those affirmative defenses." Debtors dealing with issues that may complicate their bankruptcy filing, like preferential transfers, will need to spend time planning the best approach to filing. Reaching out to
an experienced Maryland bankruptcy attorney
should be step one. For general information on Chapter 13 bankruptcy, bankruptcy court, bankruptcy petitions, and bankruptcy exemptions, see our
bankruptcy overview
.
What do I do next?
Enter your location below to get connected with a qualified attorney today.
Additional Bankruptcy articles
Attorney directory searches
Helpful links
Find top lawyers with confidence
The Super Lawyers patented selection process is peer influenced and research driven, selecting the top 5% of attorneys to the Super Lawyers lists each year. We know lawyers and make it easy to connect with them.
Find a lawyer near you