Was My Baby's Injury Due to Medical Negligence?
What a lawsuit needs to establish in a Texas birth injury case
on April 17, 2019
Updated on January 11, 2023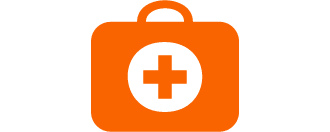 Tragically, birth injuries remain a serious problem in the United States: According to data provided by the Healthcare Cost and Utilization Project (HCUP), tens of thousands of injuries to mothers and newborns occur during childbirth each year. If your infant has suffered a birth injury, you may be able to hold the doctor and/or the healthcare provider legally liable through a medical malpractice claim.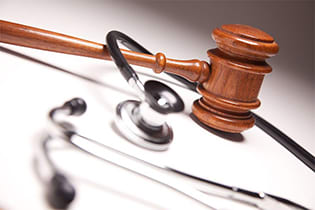 "Often, we have to explain that whether clients are even able to sue depends on various factors, such as state law," says Tom Jacob, a medical malpractice attorney in Austin. "This is probably the toughest question we get, and we go through a fairly extensive process to determine whether their case is one we can take. It's important for clients to seek out experienced lawyers because if your lawyer doesn't do the work up front, that could mean trouble for your case down the line."
Birth Injuries and Medical Malpractice
A birth injury lawsuit is an example of a medical malpractice case. In Texas, medical malpractice claims are generally based on the legal theory of negligence. To hold a physician or hospital legally liable for a birth injury, a plaintiff must be able to prove that the defendant's negligence, in some manner, contributed to causing the injury. The Cornell Legal Information Institute explains that negligence is failing to act with the "level of care that someone of ordinary prudence" would have acted with in a similar situation. (This is sometimes referred to as the "standard of care.")
In a Texas birth injury case, negligence can come in a wide range of different forms. Some of the most common examples include:
Failure to deliver the infant in a timely manner;
Not ordering a caesarean section (C-section) when one was required:
"Rough" or improper handling of the infant during the birth;
Failure to properly monitor key vital signs of the infant; and
Medical professionals making other post-birth errors.
Medical and healthcare professionals have a legal duty to provide adequate medical care to all of their patients. If any type of injury or medical complications occur because substandard care was offered, then the responsible defendants can be held legally liable through a medical malpractice claim.
"All medical malpractice lawsuits are difficult for plaintiffs, but birth injury cases especially so," says Jacob. "For example, birth injury cases often require several experts, and that can be expensive if the firm that represents you does not have the financial backing to fight these cases all the way to trial."
Get Professional Help
Medical malpractice cases are among the most complex types of legal claims. If your baby suffered an injury or any type of health-related complications during the birth, you may not know whether the problem occurred because of a physician's negligence or if it was unavoidable. This is normal. For this reason, all birth injury claims should be reviewed by an experienced professional. A Texas birth injury attorney can conduct an investigation into your case and get you in touch with the right medical experts who will be able to analyze what happened and determine if negligence was a factor in causing the birth injury. If you have any reason to suspect that your infant's birth injury may have been related to negligence, it is imperative that you seek legal guidance from a personal injury lawyer right away.
"Clients who are in this unfortunate situation have so much to worry about; they worry about their baby's health, they worry about day-to-day medical care, and they worry about how they are going to keep their job or pay their bills. They're just trying to keep their head above water, and it's not easy," says Jacob. "My birth injury clients are some of the bravest and toughest people I know."
For more information on this area of law, see our overviews of medical malpractice and birth injury.
Other Featured Articles
Common questions you might consider if your baby is injured during birth