What is Birth Injury Law?
Common questions you might consider if your baby is injured during birth
on December 15, 2016
Updated on November 15, 2022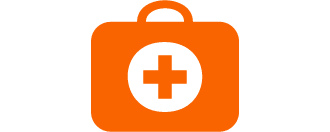 The birth of a child is a special and happy time. Unfortunately, sometimes babies are injured during birth due to medical mistakes. Sometimes birth injuries resolve quickly, though sometimes birth injuries result in the need for lifelong care or, in some tragic circumstances, the death of a child. Regardless of the severity of your baby's birth injury, you shouldn't have to navigate your emotions and the law all on your own.
The information on this page is designed to help you feel prepared if you decide to pursue legal action with a birth injury lawsuit. Below, you will find an overview of birth injury law and common questions you might consider bringing to a birth injury lawyer in the event that you decide to hire one.
Overview
At the outset, it is important to determine whether the complications your child is facing are a result of birth injuries or birth defects. Birth defects are usually a result of something that happened before or during pregnancy. Birth injuries, however, are a result of something that happened during labor and delivery.
Birth injuries are sometimes unavoidable, but when they are avoidable, they are likely the result of medical malpractice.
Bringing a Claim for Birth Injury
Most jurisdictions allow a parent to bring a case on behalf of their injured child, commonly approached as medical malpractice cases.
Medical malpractice is a scary term that sounds like your medical professionals were intentionally out to get you. While a medical malpractice claim can have devastating results, simply put, it's the result of negligence—a mistake—on the part of someone involved in your health care or medical treatment. You can learn more about medical malpractice here.
In a medical malpractice case, you or your birth injury attorney will need to show that the healthcare provider owed your child a duty of care and breached that duty, causing the child's birth injuries.
Who Can I Sue?
You can often hold more than one party liable for your child's injuries—including the hospital or the doctor or other medical experts. The specifics about how you can sue can vary depending on the timing of your child's serious injuries and other facts specific to your situation.
Common Birth Injuries
If you are not sure if your baby suffered a birth injury or birth trauma or fetal distress, the following list may be a helpful starting place. Of course, you should use this list only as a guide, and you should talk to a healthcare professional or an attorney for more specific guidance.
Broken bones
Cerebral palsy
Brachial plexus
Spinal Cord injuries
Kernicterus
Passing of meconium
Common Questions
Below are some common questions about your legal rights you might want to consider when meeting with an attorney for the first time.
What's the difference between a birth injury and a birth defect?
Who can I sue for a birth injury?
Can I sue for a birth injury on my child's behalf?
What financial compensation is available for birth injuries?
Finding the Right Attorney for Your Needs
It is important to approach the right type of attorney so that you can make sure you hire someone who can help you through your entire birth injury claim To do this, you can follow this link to the Super Lawyers directory and use the search box to find a lawyer based on your legal issue or location.
To help you get started, you may want to consider looking for an attorney with experience in medical malpractice law or birth injury law.
Why Should I Talk to a Lawyer?
Birth injury cases involve a lot of technical research, including analysis of the delivering parent's birth chart and the baby's birth chart. An experienced birth injury lawyer will know how to get these medical charts, and they'll know what to look for within them. Your lawyer will also have the experience necessary to best decide who to hold liable for your child's injuries and what kind of compensation is available.
A lawyer will further be able to anticipate potential problems with your case and advise you on how to approach them. They may even be able to help you avoid potential problems altogether and will keep track of deadlines and file all the paperwork with the necessary courts and agencies, giving you one less thing to worry about.