An Overview on Mergers and Acquisitions Law
Things to consider when beginning your merger or acquisition
By Super Lawyers staff | Reviewed by Canaan Suitt, J.D. | Last updated on March 1, 2023
Use these links to jump to different sections:
Deciding to merge with, or purchase, another company is a big step for any business. This process will require a lot of research and investigation on your part, and you will also want to engage in negotiations, so that the transition goes as smoothly as possible.
The following overview will give you a look at basic things you should consider when beginning your merger or acquisition. While it may be possible to accomplish some of this due diligence on your own, it will be beneficial to have a lawyer assist you with the process.
Overview
Mergers and acquisitions are areas of corporate law that involve companies purchasing—or merging with—other companies. When two companies merge, they form one new company and the original companies cease to exist. Acquisitions happen when one larger company takes over another smaller company. While a new company is not formed in an acquisition, the smaller company ceases to exist, and its assets become part of the larger company.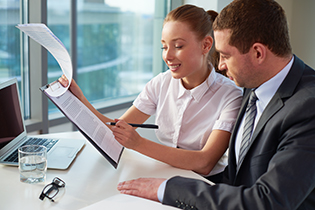 Considerations
When you are seeking to merge with or acquire another company, you and your business law attorney will want to make special efforts to gather as much information as possible about the other company, to check if there are problems you should be aware of. Some things you should consider looking into include:
Strategies
Do you and the other company both have a strategic purpose for going through with a merger or acquisition? Successful transactions will add benefit to your company instead of just creating overlap with what your company already does. For example, your company and the other might do similar work but in different regions or territories, and merging will offer more territory to both businesses. This may be preferable to combining with a company that operates in your same area.
An experienced lawyer will be able to advise you on many aspects of the proposed M&A deal, including:
Whether the proposed consolidation is compliant with antitrust and fair competition laws as enforced by the Federal Trade Commission (FTC) and other regulatory bodies
Whether the purchase agreement and transaction is compliant with federal securities laws as enforced by the Securities and Exchange Commission (SEC)
Intellectual Property
You will want to make sure you are aware of the other company's patents and intellectual property (including patents, trademarks, and trade secrets), as well as the steps they have taken to protect their intellectual property in relevant jurisdictions. This will help you ensure that you are not merging with or acquiring a company that has potential patent infringement problems.
Customers
Make sure you understand the target company's client base. Who are their biggest clients, and will there be any problem with client retention after the merger or acquisition? If you foresee potential problems, you may want to work out a retention plan before the combination, in order to prevent client loss instead of trying to make up for it later.
Litigation
When you merge with or acquire another company, you will take on their assets, but you will also take on their legal obligations and liabilities. Be sure to understand pending litigation against the other company, what pending suits from outside parties or employees exist and the terms of any settlements the other company has entered. You may also want to investigate judgments and liens against the company or its property, and you may want to speak with a lawyer to understand how those things will affect you after the combination.
Property
Finally, you may want to consider what property the other company has. What leases or deeds does the company have to pay? Will you keep them after the combination? If there are multiple office buildings, you may want to consider whether you will keep employees in separate building or whether you want to have all your workforce in one place.
Common Questions for an Attorney
Below are some common questions you might want to consider when meeting with an attorney to discuss your merger agreement or other M&A transaction.
What is your experience working on M&A transactions and negotiating purchase prices?
Does your law firm handle M&A for private companies or public companies?
Have you handled cross-border or international M&A deals before?
Do mergers & acquisitions require shareholder approval?
What if the target company's board of directors doesn't agree to the acquirer's deal? What is a hostile takeover?
How is valuation of a deal conducted?
How does a merger or acquisition impact corporate governance?
How do you make sure your business is strong after a merger?
Finding the Right Attorney for Your Needs
It is important to approach the right type of attorney—someone who can help you through your entire case. To do so, you can visit the Super Lawyers directory, and use the search box to find a lawyer based on your legal issue or location.
To help you get started, look for a lawyer in the M&A practice area.
Why Should I Talk to a Lawyer?
Mergers and acquisitions are delicate transactions and require careful planning and attention to detail. They also involve a fair amount of research and investigation into the company you are combining with. A lawyer can help you obtain business records and copies of past litigation and settlement agreements, so you can make an informed decision.
A lawyer will further be able to anticipate potential problems with your merger or acquisition and advise you on how to approach them, as well as keep track of deadlines and file all the paperwork with the necessary courts and agencies—giving you one less thing to worry about.
What do I do next?
Enter your location below to get connected with a qualified attorney today.
Additional business/corporate articles
State business/corporate articles
Related topics
Attorney directory searches
Helpful links
Find top lawyers with confidence
The Super Lawyers patented selection process is peer influenced and research driven, selecting the top 5% of attorneys to the Super Lawyers lists each year. We know lawyers and make it easy to connect with them.
Find a lawyer near you