How Should Technology Platforms Be Categorized?
Telecommunications attorney Peter Schildkraut on the recent legal question
As told to Andrew Brandt | Last updated on August 4, 2022
The phenomenon of the rise of technology platforms like Facebook and Twitter—and other social media and search engines—has raised the questions, "How do we categorize these entities? Are they technology companies? Are they media companies and publishers? Are they both? And why does it matter how we categorize them?"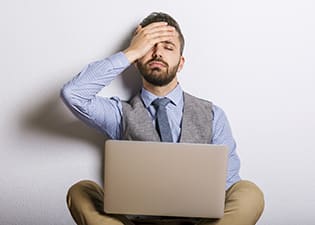 It matters because we regulate media companies and publishers differently than we do technology companies. One example is with political advertising: To the extent that a broadcaster or TV company accepts political ads from one candidate, federal statutes require that company accept political ads from all candidates—and regulate the rates charged. These entities also have to keep records of political ad purchases, and make them available to the public. Right now, technology companies don't face these requirements, even though they're carrying a lot of political advertising. Congress is considering whether to extend these requirements, or similar ones, to online advertising.
Another example is copyright infringement. Media companies, generally, are liable for violations of copyright law. Technology companies, on the other hand, generally aren't liable for violations of copyright law—as long as they don't choose or modify the content posted by their users, and they abide by certain protections for copyright owners.
Congress passed a statute, Section 230 of the Communications Decency Act, which provides that internet service providers, websites and their users can't "be treated as the publisher's speaker of any information provided by another information content provider." This means, for example, that a website can't be sued for its users' posts—for instance, a bad restaurant review or a complaint about a contractor's sloppy work. I, as the person who posted it, could be liable for my libelous remark. But the website that published my review couldn't.
Protections from copyright infringement, and liability for obscene, defamatory and other unlawful content, are why certain online platforms have been careful to insist they're technology companies—not media companies or publishers.
In the various Congressional hearings into technology companies over the last year, it's been clear that the importance of online platforms to the way we get our information and convey information has led legislators to think about whether or not it remains appropriate to provide technology companies these protections—or whether they need to be treated more like we treat media companies and publishers today.
Then there's net neutrality. This is obviously not a new question; it's been around since I was a new lawyer in the late 1990s. At the time I started practicing, internet access service was predominantly dial-up over regular phone lines.
Phone companies had to provide equal access to third-party internet service providers (ISP) like AOL. Cable modem service debuted in 1996 … and typically bundled together the broadband connection and various functions available through third-party dial-up service. Because cable modem subscribers already received additional functions as part of their cable modem service, they then had little incentive to subscribe to a third-party ISP as well.
Recognizing that this is bad for their business model, third-party ISPs sought regulatory intervention to require cable companies to offer wholesale stand-alone broadband connections. Although cable modem service debuted the same year that Congress finally reached agreement on updating the Communications Act, the update really didn't grapple with whether or how to regulate the internet.
[The Act expressed that] the basic difference between telecommunication services and information services is that with telecommunications, the content gets sent from one point to another, as specified by the user, without change. Whereas information services does something to the content—generates it, acquires it, stores it, transforms it. Congress didn't provide a separate definition for internet access service or cable modem service, and it didn't specify whether they should be treated as telecommunications services, information services or cable services.
This mattered because Congress prescribed regulatory regimes for telecommunication and cable services that essentially left information services unregulated. If internet access services were treated like cable modem or telecommunications services, there'd be full-bodied regulations that we would apply to them. For an information service, however, it basically would be unregulated.
The first answer from the Federal Communications Commission (FCC) came in 2002. At that time, they issued a declaratory ruling that cable modem service is an information service, not a cable service, and that there's no separate offering of telecommunication service. This meant that the third-party ISPs couldn't get the separate telecommunication service unbundled. That's largely why the third-party ISPs have dried up and gone away.
In 2005, the Supreme Court upheld the FCC's ruling. And, later that year, the FCC applied the same regulatory classification to telephone company broadband internet access service, which, at that time, was primarily DSL. By the time all this had played out, the net neutrality debate that's still with us had begun, and largely involved the same questions about whether or not internet service—or at least the connection—should be regulated like a telecommunication service … or in a less-robust manner.
In 2015, the FCC decided to reverse the conclusion it reached in 2002 and 2005, and held that broadband internet access service should be regulated as a telecommunication service and subject to common carrier regulations. Following the change from the Obama administration to the Trump administration … the FCC reversed course again and reverted to the position that it had taken in 2002.
We're waiting to see whether the courts will approve of this reversal, but, ultimately, until Congress passes legislation to update the Communications Act for the internet era, we're likely to continue grappling with this question.
If you're involved with telecommunications or media businesses and in need of a lawyer, reach out to an experienced communications attorney today. For more information on new technologies, digital technology, business processes, digital platforms and businesses that work with product development and operating systems, see our overviews of business organizations and business and corporate law.
What do I do next?
Enter your location below to get connected with a qualified attorney today.
Additional Business/Corporate articles
Attorney directory searches
Helpful links
Find top lawyers with confidence
The Super Lawyers patented selection process is peer influenced and research driven, selecting the top 5% of attorneys to the Super Lawyers lists each year. We know lawyers and make it easy to connect with them.
Find a lawyer near you