Conflicts Checks, Red Flags and Communicating Specifics
What business litigation clients should expect from—and provide for—their attorneys
By Andrew Brandt | Last updated on August 4, 2022
If you own a business, odds are you're going to run into potential litigation matters eventually. We spoke with Christopher C. Kearney, a business litigator and past president of the Bar Association of San Francisco, about what clients can expect—and attorneys should provide—when meeting with a law firm's business litigator for the first time.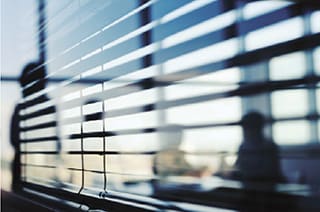 If you're a client in need of an attorney for a business dispute, what's something you'd expect from the lawyer?
When a businessperson comes in to meet with a lawyer, or reaches out on the phone, they really want to get a sense of what the lawyer knows about their business. If I'm a businessperson and I've reached out to a litigator and he's done a conflicts check—so he's been able to clear conflicts—the he should know a little bit about my company through that process. They should not be coming into the meeting or interview cold; they should have done some homework and should have a general understanding of the nature of the business.
I assume it's quicker to get to the issue at hand, then?
Yes—then the businessperson has to communicate more specifics: here are the goals, here is why we're reaching out to you, what's a win from the client's perspective. There is a wide range of possible results and costs in the litigation world. It's really important at the outset for the client to communicate that and for the lawyer to understand it.
Are there any other questions that should be brought up or answered at the outset?
Another thing that can be important early on is: Is there a way to get someone else to pay for it? Is there insurance? Is there indemnity? Are there other parties who might be responsible? Trying to think about that, as well, is really important.
And are there any documents the client should have with them at that first meeting with the legal team?
You don't want to inundate the lawyer before you retain him or her, so providing a couple of key documents—especially if there's a document that will both set the rights and responsibilities, and lay out key things about where the case would be litigated—is critical in coming up with early advice.
If there's any document that's the focus of the dispute, whether it was a contract or a couple of key emails—providing those documents to a lawyer at the outset, even before that lawyer is retained, gives a basis for the lawyer to give an early take on the dispute and how it might play out.
What about red flags?
A potential red flag for me, as a businessperson, is if there's a sense of bravado from the lawyer. That's not really what I'm looking for—I'm looking for an advice. If there is anything on the order of guarantees—'Oh we can take care of that, it won't' be a problem'—I wouldn't trust that at the outset either. I also would be less comfortable if the lawyer I'm talking to hasn't done some research about my company. Because, again they've already had to run a conflicts check. It would be a big point for me to have the lawyer have done some early research to show that they're interested, and they really want to understand it from my perspective.
Have most of your clients worked with legal professionals on legal issues before?
I've certainly had instances where experienced businesspeople who have had the good fortune of not getting into litigation situations before, come in. It's really important if somebody is in that situation that they expect—and that the lawyer provide—a realistic assessment of what may happen. Sometimes businesspeople will come in, and they kind of expect things to be resolved without a whole lot of fighting or expense. In the litigation world, that's pretty rare. It's important for a lawyer not to oversell. There needs to be a strategy to get it resolved at the outset, but they need to understand that the likelihood is that this is going to turn into a longer process that will be more expensive.
If your business is facing a lawsuit and in need of legal help, reach out to an experienced business litigator in California. And if you'd like more information on business litigation attorneys (business litigation lawyers, business lawyers), commercial litigation, shareholder disputes, breach of contract, arbitration, business law, business owners, business development and other legal matters, please see our overview on business litigation.
What do I do next?
Enter your location below to get connected with a qualified attorney today.
Additional Business Litigation articles
Attorney directory searches
Helpful links
Find top lawyers with confidence
The Super Lawyers patented selection process is peer influenced and research driven, selecting the top 5% of attorneys to the Super Lawyers lists each year. We know lawyers and make it easy to connect with them.
Find a lawyer near you