What Does It Take to Start a Tax-Exempt Org?
A guide to nonprofit creation in New York State
By Lauren Peck | Last updated on September 2, 2022
When clients enter his office wanting to start a nonprofit, attorney Cliff Perlman has them take a step back.
"A lot of times people come to me … and they're better off not starting a nonprofit; they're better off doing it as a for-profit company," says Perlman, who advises philanthropic organizations at Perlman & Perlman in Midtown. "Maybe it doesn't make any profit, but it's not regulated the same way."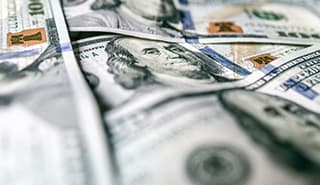 If, however, a nonprofit is the best fit for your venture, James Hsui—who practices nonprofit, business and international law for clients at an eponymous firm in lower Manhattan—recommends getting a thorough understanding of the tax-exemption category you're thinking of choosing. "The most common one is 501(c)(3), which [includes] charities, churches, schools, universities … but a 501(c)(3) isn't the only kind."
The IRS has nonprofit tax designations for everything from veterans' organizations and social clubs to cemeteries and horticultural organizations. "Each of the 501(c)s really have their own requirements and their own definitions, so what a nonprofit is trying to do really is important when trying to decide where it falls into," Hsui says.
But is this something you need an attorney for? "You can try and do it yourself, but it can be a nightmare," says Perlman, whose firm clients have included Doctors Without Borders and Human Rights Watch.
If you're forming a 501(c)(3), Hsui says, "The IRS estimates that a layperson would take somewhere over 100 hours to really get everything set up with its regular application. The streamlined application for smaller organizations is faster and doesn't ask as many questions, but there's still a lot of opportunity to get things wrong."
As with a for-profit company, consider where you might incorporate. "I vehemently recommend to any of my clients not to incorporate in the state of New York," Perlman says. "They regulate charities more than any other state in the country." Incorporating out of state, he adds, may cost a few hundred dollars more, and may involve filing a qualification, "but it's still worth doing."
After your nonprofit gets up and running, it's important to stay abreast of the law to keep your tax-exempt status in good standing. For example, while a 501(c)(4)—like the National Rifle Association or American Civil Liberties Union—can engage in political campaigning and lobbying, 501(c)(3) nonprofits are "absolutely prohibited from directly or indirectly participating in, or intervening in, any political campaign on behalf of (or in opposition to) any candidate for elective public office," according to the IRS.
An attorney can also help unravel state-level nonprofit laws, particularly around fundraising. "About 40 of 50 states in the country require you to register in that state if you're soliciting there," Perlman says. "Even literally just one email into that state, most states would say, 'You're supposed to register here.'"
"It also applies in the instance of online donations," Hsui adds. "For the most part, the rule is: Monitor where your donations are coming in from."
Numerous nonprofits have Hsui and Perlman on speed dial for advice on ongoing legal questions and issues. For Hsui, some of this work might involve helping with contracts or vetting activities to make sure the nonprofit isn't running afoul of the IRS. And as nonprofits grow in size or scope, he helps clients navigate that process, such as "moving from fully volunteer positions to maybe have a few paid positions."
Perlman estimates that his firm serves as a general counsel for 300 to 400 organizations, advising on a range of issues from real estate to digital privacy and security concerns. "As a business, [nonprofits] run into similar issues that regular businesses run into," he says. "And if we can't handle it, we'll find the client the right people."
For general information on nonprofit organizations and nonprofit corporations, tax exempt organizations, New York nonprofits, articles of incorporation (certificate of incorporation), bylaws, filing fees, state tax exemptions, and small businesses, see our overview on business organizations overview.
What do I do next?
Enter your location below to get connected with a qualified attorney today.
Related topics
Attorney directory searches
Helpful links
Find top lawyers with confidence
The Super Lawyers patented selection process is peer influenced and research driven, selecting the top 5% of attorneys to the Super Lawyers lists each year. We know lawyers and make it easy to connect with them.
Find a lawyer near you