What Is an Operating Agreement?
And other questions a lawyer can answer when setting up an LLC in Wisconsin  
By Andrew Brandt | Last updated on August 4, 2022
When Leslie B. Elkins, an attorney at Kramer, Elkins & Watt in Madison, Wisconsin, meets with potential clients who are looking to start a business, she has a checklist she works through, and then takes questions. After making sure the client can actually start the business, she finds out if they have partners, their financing and insurance, and whether or not they plan on having employees.
If it's possible, she often recommends a limited liability company (LLC) for structuring. "Although an LLC isn't the right option for every business, it's just a really nice, flexible option for those who can do it," she says.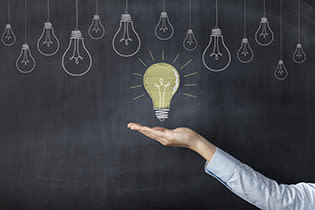 One of the most common misconceptions sees related to LLCs is her clients not thinking they need governing documents. "I think it's a frequent thing for people to think they can get away with not having," Elkins says. "I also think that people are intimidated by the cost. But, this is a failure to look forward and prepare a business for potential bumps in the road. An operating agreement should be seen as a type of insurance for guiding the business, and becomes increasingly important where the business may face trouble such as an owner dispute." 
If you're setting up your LLC—the company structure that, Elkins says, makes up about 75 percent of her clients—your governing document in Wisconsin is an LLC operating agreement. "The operating agreement lays out various facets of the management of the company," she says. "It can really prevent headaches down the road, especially where a company has two or more members."
The facets of an LLC that an operating agreement will lay out can include:
What happens if one, multiple, or all the members wants to leave the company
What happens if one, multiple, or all the members wants to sell an interest in the company
What happens when a member becomes disabled or dies
Who has voting control
What matters require what precentage of a vote from the members, be it unanimous, majority, or another percentage
Once an operating agreement is in place, it can be altered by the members, and the exact mechanism on how to do that will be provided in the agreement itself. Any time a company brings in a new member, or the financial or tax structure of the company changes, the document should be looked over. "Even every few years, or if your business grows, you should make sure that the operating agreement properly reflects the desires of the company," says Elkins.
Governing documents are state-specific, so it's recommended that if you are looking to form a company, you speak with both an accountant and an experienced Wisconsin business attorney.
"A lot of these online legal services will have a company register in Delaware, even a tiny little LLC that's just a one-person startup," says Elkins. "It doesn't make sense for a small company because then, in addition to your original Delaware registration, you would have to register to do business in Wisconsin."
She continues: "You don't want a cookie-cutter document; you want a document that actually reflects your company and your specific wishes. Most of those internet documents are copying the statutes and pasting them onto the paper. Essentially … these documents from internet legal companies just parrot the statute. So, it can often be the same as not having any documents in place at all, or worse, the document can lock the business into terms that are unfavorable for the business." 
While Elkins works with companies who are both tackling problems proactively and putting out fires, she prefers the former. "I want to help business owners from the get-go," she says. "While our firm is capable and often does help individuals with business disputes and issues resulting from lack of solid documentation, I personally prefer advising business owners on how to follow the law and arming them with what is needed to succeed and hopefully avoid legal problems."
For more information on multi-member LLCs, legal documents, business entities and business operations (business structures), verbal agreements, limited liability status, small businesses, articles of organization, state laws, sole proprietorships, ownership interests, see our overview of business organizations and business and corporate law.
What do I do next?
Enter your location below to get connected with a qualified attorney today.
Attorney directory searches
Helpful links
Find top lawyers with confidence
The Super Lawyers patented selection process is peer influenced and research driven, selecting the top 5% of attorneys to the Super Lawyers lists each year. We know lawyers and make it easy to connect with them.
Find a lawyer near you