What the Law Says About Cannabis and the Workplace
Are there employee protections in medical and recreational marijuana states?
Interview edited and conducted by Erik Lundegaard | Last updated on January 12, 2023
If you're confused about cannabis law in the United States, you're not alone; the country is a patchwork of ever-changing laws from legalization of medical use to recreational use. In 1996, California became the first state to legalize medical marijuana, and now that's true in 36 states and the District of Columbia. In 2012, Colorado and Washington became the first states to legalize recreational marijuana, and since then 17 other states and the District of Columbia have joined them. Meanwhile, the use of cannabis as well as its sale or possession remain illegal under federal law, as marijuana remains a schedule I controlled substance under the federal government's controlled substances act. 
As for how these new cannabis laws interact with the workplace, we spoke with M. Tae Phillips, a defense-side employment & labor attorney at Ogletree, Deakins, Nash, Smoak & Stewart in Birmingham, Alabama, who is a subject matter expert on marijuana workplace laws.
---
Could you give us an overview of cannabis law and the workplace?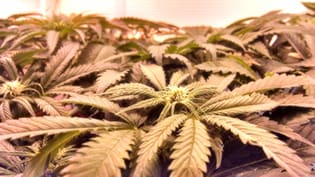 I separate any marijuana issues when it comes to workplace impact into three different buckets: medical marijuana laws and issues, recreational marijuana laws and issues, and drug testing laws directly impacting marijuana testing.
State medical marijuana laws fall under one of two categories: states where the medical marijuana laws contain employment protections for medical marijuana card holders within the laws themselves, and states where the medical marijuana laws do not.
There are roughly 20 states that fall into the first category. The employment protection language varies by states, but usually says something along the lines of, "Employers may not take adverse employment action (e.g., termination, withdrawing a job offer) based solely upon someone's status as a medical marijuana card holder."
Basically, the employment protections provisions contained within state medical marijuana laws create a protected class of individuals—medical marijuana card-holders—that is really no different from other more traditional protected classes, such as age, gender, race, etc. Employers in those states could be subject to a legal claim if they take action against someone who is a medical marijuana card holder.
And then in every state that has a legalized medical marijuana law, there is always the possibility for a disability-based claim as well. The thought behind that type of claim would be: If you are a medical marijuana card holder, theoretically, you have some underlying medical condition—cancer, HIV, PTSD, chronic pain, Crohn's disease, etc.—and those medical conditions are such that they would most likely be deemed to be a disability under disability discrimination laws. So, in turn, by taking action against someone who is a medical marijuana card holder, an employer must remain mindful that an individual could assert a disability discrimination or failure to accommodate claim based upon either the underlying medical condition and/or the way in which someone treats their underlying medical condition.
And from a recreational marijuana standpoint?
Recreational marijuana laws fall under the same two categories as outlined above for medical marijuana laws. Number one, is there some type of employment protection within the recreational marijuana law itself? Historically, that has not been the case. However, New Jersey was recently the first state to pass a recreational marijuana law that expressly contained employment protections. That was just earlier this year. Recently, Connecticut became the second, with those protections going into effect on July 1, 2022.
As to the second category, obviously you don't have the disability discrimination angle when it comes to recreational marijuana. However, some states have what we call lawful off-duty conduct laws, or lawful activities laws. And those laws typically say that an employer cannot take action against an individual based upon his or her otherwise lawful off-duty conduct. In other words, if you're doing something outside of work (i.e., outside of work hours and your employer's premises) that is otherwise lawful, such as using marijuana recreationally in a state where recreational marijuana use is legal, these lawful off-duty conduct laws provide indirect protections.
Interestingly enough, all of the states you would think would be very employee-friendly, the Californias, the Washingtons, the Oregons, the Colorados, they are actually some of the more employer-friendly states, even though they have had medical and recreational laws in place for many years and  even though they were the first to pass these laws.
Why is that?
I think it's because those laws were written in a way just to get marijuana decriminalized. They were pure decriminalization laws only. I don't think employment protection was even on anybody's mind when state legislatures were developing these laws or when advocacy groups were working to put marijuana legalization on voter ballots.
As employment has become a more central focus to these marijuana issues, the more recent laws are the ones that tend to have these employment protections. The first medical marijuana case where an employee ever really had any type of success was in 2017—only four years ago. And in the last four years, the employment protections for marijuana users, both medical and recreational, have really started to skyrocket.
You also mentioned drug testing?
There are a very small number of localities or states that have either prohibited certain types of marijuana testing, or heavily restricted what you can do with a positive marijuana test. Currently, New York City prohibits pre-employment marijuana testing except for certain positions—safety sensitive jobs, for example, and some other categories of jobs. That's a New York City ordinance and is not a state law. As of January 1, 2022, Philadelphia will join New York City. And if I were to guess, I bet many cities may follow New York City's lead.
Now, there are certainly places where testing could be rendered superfluous. If you're in a place like New Jersey, for example, where there are employment protections for both recreational and medical marijuana users with only limited exceptions, it begs the question of why even test to begin with? If you are not going to be able to do anything with the positive test, why waste the time and money?
Are drug testing policies at work still common?
I think a lot of employers are starting to trend away from certain types of testing. Amazon just came out and said that they were going to stop pre-employment marijuana testing. I do think the majority of companies continue to drug test, and continue to do so for all substances. And if they do choose not to test for marijuana, I do think they are continuing to test for other substances.
That's a big-picture overview of how these issues work.
What do I do next?
Enter your location below to get connected with a qualified attorney today.
Additional Cannabis Law articles
Attorney directory searches
Helpful links
Find top lawyers with confidence
The Super Lawyers patented selection process is peer influenced and research driven, selecting the top 5% of attorneys to the Super Lawyers lists each year. We know lawyers and make it easy to connect with them.
Find a lawyer near you