What You Must Do to Legally Issue Marijuana
The New Jersey law for facilities
By Super Lawyers staff | Last updated on January 12, 2023
Use these links to jump to different sections:
On July 2, 2019, New Jersey Gov. Phil Murphy signed a bill reforming the state's medical marijuana program. Among other things, the updated New Jersey medical marijuana law greatly expands medical cannabis patient access. Still, there are significant restrictions in place.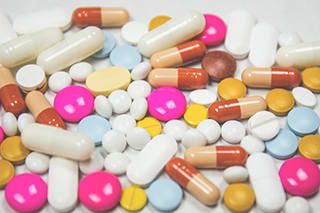 Indeed, even after obtaining a medicinal marijuana prescription for a medical condition from a qualified doctor, a medical marijuana patient in New Jersey cannot simply walk over to the nearest pharmacy to obtain their cannabis products. Instead, a cannabis dispensary endorsement must be obtained by any company that is seeking to offer medical use of marijuana to members of the general public.
There are a limited number of permits that have been issued. As of late 2019, there were two completed rounds of applications and, in each, six vertically integrated permits were granted. The third round will add additional dispensary permits. "The fact that someone is a pharmacist doesn't necessarily give them the right to fill orders for medicinal cannabis," says Michael F. Schaff, co-chair of the New Jersey State Bar Association's Cannabis Law Committee and the cannabis law practice group at Wilentz, Goldman & Spitzer. "The bottom line is, without one of these permits, it's illegal to sell in New Jersey."
Medical Marijuana Dispensaries Must Obtain the Proper State Permit
The key thing to know about medical marijuana in New Jersey is that it is not regulated like other prescription drugs. The New Jersey Department of Health's Division of Medical Marijuana is currently responsible for licensing businesses in the cannabis industry. There are five different types of marijuana licenses in New Jersey: cultivation licenses, manufacturing licenses, wholesaler licenses, retailer licenses, and transporter licenses. Depending on the specific nature of the commercial operation, a company may obtain any combination of these licenses, potentially including all five of them.
"It's a significant application," says Angelo Cifaldi, a licensed pharmacist and the other co-chair of the cannabis law practice group at Wilentz, Goldman & Spitzer. "They end up being hundreds of pages."
"Typically we would recommend they have a professional application writer," Schaff adds, "because the applications are carefully reviewed and  graded, like a college final exam. There's a committee who reviews every application, and then gives them points in different ranges based on how the questions are answered."
What Earns You Points on the Application?
Cifaldi and Schaff assist in the application process, and have tips related to five items upon which applications are judged.
"Make sure you do background checks of everybody involved in the process: owners, participants, et cetera. They don't want convicted felons. If there are issues that might prohibit a certain owner, you have to thoughtfully explain it. You shouldn't try to  hide anything."
"They want information on the town that you're going to put this in. What is the zoning? Is it allowed? Many times, they'd like you to submit something from the town's governing body that supports your application."
"They also want to see you have the financial wherewithal to own one of these facilities. Significant information is requested on your financial backing."
"What they also promote, because this is the state of New Jersey, is supporting unions, so  cooperation letters from the unions will be helpful."
"The also state wants diversity on the board that runs the facilities, so it's helpful to have diverse ownership. Medical personnel is also a plus."
If the application contains errors or insufficient information, a marijuana dispensary permit may be denied.
How Much Money Do You Need?
If you're seeking a vertically integrated permit—meaning the ability to provide cultivation, wholesale and retail—Schaff says you may need between $4 and $5 million. To make matters more difficult, financial institutions often don't issue loans because marijuana is federally illegal.
"It all starts with your business plan, including financial projections," Schaff adds. "It also depends on the size of the dispensary. If it's a large dispensary, you're going to need in excess of $1 million."
"You have to find property for whatever you want to do," Cifaldi says. "But whether it be a dispensary, a cultivation center, or whatever it is, you need to be careful not to enter into a lease that's long-term before actually getting a permit, options to extend are needed."
Do You Need a Lawyer or Legal Team?
If you have any questions or concerns about obtaining a marijuana license in New Jersey, you should consult with an experienced cannabis law attorney. An attorney will be able to review the nature of your case, answer your questions, and offer you guidance on how to best proceed in your specific situation.
"Some people try to do it on their own, and some have been successful and some have not. It's highly sophisticated," Schaff says. "At the end of the day is, the lawyer doesn't have to do everything, but I would find it very difficult for a layperson to know how to deal with all of the issues needed in this complex area, and fully understand how to interpret what the regulations mean, so assembling a  team makes best sense. As long as you quarterback it well, you can limit the amount of work that a lawyer has to do and the cost involved."
"Some of the people we represented have put together a substantial portion of the application on their own, and asked us to review and comment, which we're happy to do," Cifaldi says. "So we'll do as little or as much as they want, understanding that there will be times we tell them we need to do something if we think they're not covering it."
In terms of timing, the second round of applications were sought in the summer of 2018 and the six permits granted were announced in December; and the operations of these six weren't running nearly a year later.
"New Jersey medicinal cannabis businesses take time to plan, organize and be operational. You need to plan appropriately and, although many people think they should commence construction at their earliest opportunity, it's not fiscally responsible to start building before you receive a permit because it may not be approved," says Schaff. "Like Real Estate the 3 key words are: location, location and  location. In Cannabis, the reality is plan, plan, and plan. This isn't like buying a Dunkin' Donuts."
For more information on this area of law, see our overview of cannabis law.
What do I do next?
Enter your location below to get connected with a qualified attorney today.
Additional cannabis law articles
Attorney directory searches
Find top lawyers with confidence
The Super Lawyers patented selection process is peer influenced and research driven, selecting the top 5% of attorneys to the Super Lawyers lists each year. We know lawyers and make it easy to connect with them.
Find a lawyer near you